Initial Investors
The BookDoc team has a combined business experience of more than 150 years, comprising seasoned healthcare, ICT and insurance professionals, entrepreneurs, bankers, regulators and policy makers, with deep management expertise across Asia.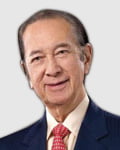 ---
Dr Stanley Ho's Family Member
Investor
Hong Kong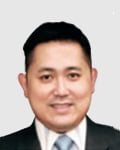 ---
Prince Abdul Qawi (Brunei Royal Family)
Investor
Brunei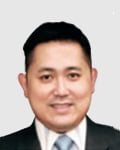 Prince Abdul Qawi (Brunei Royal Family)
Investor
Brunei
Eldest son of Prince Haji Muhammad Bolkiah, the brother of Sultan Hassanal Bolkiah.
Prince Abdul Qawi joined the Board of KLW Holdings Limited on 30 Sept 2014 as Non-Executive Chairman.
He is also the Chairman of The Brunei Hotel, National Insurance Bhd, QOS Sdn Bhd, Everon Sdn Bhd and Supremo Management Services Sdn Bhd in Brunei.
Past experience includes Deputy and Executive Chairman of QAF Brunei, a member of Baiduri Group and a Director of Baiduri Bank from 2000-2010. He was on the ASEAN Business Advisory Council from 2002 to 2012.
Prince Abdul Qawi has been an active member of:

the INSEAD East Asia Business Council since 2005;
the Confederation of Asia-Pacific Chambers of Commerce and Industry since 2004; and
a Patron for the Young Entrepreneurs Association Brunei since 2010.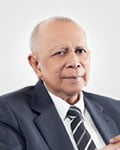 ---
Achmad Hamami & family
Investor
Indonesia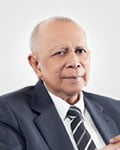 Achmad Hamami & family
Investor
Indonesia
Achmad Hamami's privately-owned Mahadana Dasha Utama provides leasing and other services for the heavy machinery sector. Hamami also owns Trakindo Utama, the Caterpillar distributor in Indonesia, and has the license to operate Carl's Jr. burger restaurants and LOKA supermarkets. His son Muki has been in control of the family's Tiara Marga Trakindo group since Hamami lost his sight to glaucoma in 1999.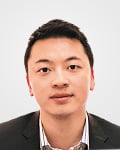 ---
Danny Yeung
Investor
Hong Kong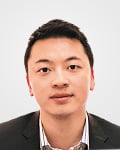 Danny Yeung
Investor
Hong Kong
A serial entrepreneur who has started and exited from 3 different companies in 3 different industries.
Current on to his new venture with Prenetics, a biotech company that focuses on personalized medicine via DNA Testing.
Co-founded SXE Ventures, an early-stage venture capital firm.
In 2010 he founded uBuyiBuy which was subsequently acquired by Groupon.
Prior to leaving Groupon in early 2014, Danny served as the CEO of Groupon East Asia and managed to scale the business to a size of over USD 130 million top-line annually.
Danny's entrepreneur journey started at the age of 25 when he ventured into franchising Hong Kong award-winning dessert chain Hui Lau Shan into USA.
Subsequently, he also ventured into hospitality furniture business and executed multi-million dollar projects with MGM City Center, City of Dreams Macau and Venetian.
Danny received his Bachelor of Science in Management Information System from University of San Francisco.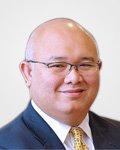 ---
Dato' Mohamed Sharil
Mohamed Tarmizi
Investor
Malaysia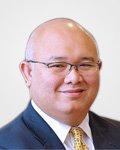 Dato' Mohamed Sharil Mohamed Tarmizi
Investor
Malaysia
Former Chairman of the Malaysian Communications and Multimedia Commission (MCMC) & one of the world's youngest telecoms & media regulators.
Started working as a technology & media lawyer before joining government to lead the implementation of one of the world's first converged telecoms & media regulator frameworks in 2000. Returned to the private sector in 2006 to become a consultant with an investment firm before returning again to government late 2009, subsequently to helm MCMC in 2011.
Appointed as a Board Member in the Internet Corporation of Assigned Names and Numbers (ICANN) & unanimously elected as Chairman of the Government Advisory Committee (GAC) from Jan 2003 to Mar 2007.
Navigated through two World Summits on Information Society (WSIS) in Geneva & Tunis on issues of Internet Governance & worked with the International Telecommunications Union (ITU), World Trade Organisation (WTO), Asia Pacific Telecommunity (APT) & Pacific Island Telecoms Association (PITA) in the areas of capacity building and helping countries undergo regulatory reform in preparation for globalization.
Elected as Vice Chairman of ITU's Council's Child Online Protection initiative, an initiative to address the ills of cyberspace particularly against young persons and children.
Recognised as one of the key persons in Malaysia's National Broadband Plan & in 2013, initiated Malaysia's move in the Internet of Things space through the Digital Lifestyle Malaysia programme with mobile healthcare as one of the six key initiatives.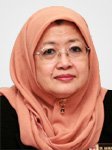 ---
Dato' Dr. Maimunah
binti A Hamid
Investor
Malaysia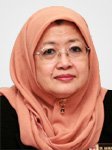 Dato' Dr. Maimunah binti A Hamid
Investor
Malaysia
Dr. Maimunah has more than 33 years of experience in the healthcare sector where she specializes in research in health system, quality improvement, planning and policy perspectives in healthcare services.
In September 2008, she was appointed as the Deputy Director General of Health Malaysia (Research & Technical Support), a position that she held until her retirement in February 2014.
As the Deputy Director General of Health, Dr. Maimunah:

was involved in the program and service development for Health Planning, Health Research, Engineering Services, Physical Development (up till 2012) Medical Device (up till 2013) and Traditional and Complementary Medicine (up till 2013).
spearheaded the planning team that outlined the concept for the 1Care Healthcare Transformation Program.
was amongst the pioneers developing and establishing the Quality Assurance Program for MOH.

Under her stewardship, the Health Systems Research Division was awarded the status as a WHO Collaborating Centre for Health Systems Research, and later as a WHO Collaborating Centre for Health Systems Research and Quality Improvement.
Currently sitting on the board of the Alliance for Health Policy and Systems Research and on the Editorial Board of the Health Policy and Systems Journal.
Had served as a WHO Consultant and Temporary Adviser on various occasions for health systems research and quality assurance.
Had occupied the chair of Adjunct Professor, Social and Preventive Medicine in the Faculty of Medicine, University of Malaya from 2007 to 2011.
Gazetted as a Public Health Specialist by the Malaysian Government in year 2000.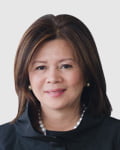 ---
Datuk Yvonne Chia
Investor
Malaysia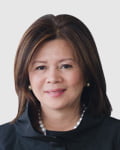 Datuk Yvonne Chia
Investor
Malaysia
Former international banker, CEO and business leader.
Has a 35-year track record of creating value in large banking organisations through organic and inorganic routes.
Through the banking M&As she led, she has been a decisive figure in shaping the banking industry in Malaysia.
Over a span of 16 years, she has been the Group MD and Chief Executive of RHB Bank Berhad and subsequently Hong Leong Bank Berhad, both which are two of the top-tier banks in Malaysia.
Her record of disciplined expansion, making strategic changes with a higher purpose of value creation has transformed the value of the banks she led into high performing organisations and top-tier market positioning, as well as successfully navigating through the challenging regulatory and industry crises, namely the Asian Financial Crisis in 1997 and the more recent Global Financial Crisis.
At the helm of Hong Leong Bank, she won several value-creation awards from Asian Wall Street Journal, KPMG, the EDGE, as well from CNBC and Forbes Asia. A trailblazer for women in banking, she is the first female to be appointed as a CEO among all the commercial banks in Malaysia.
An Economics graduate from the University of Malaya, she started with an American bank and joined the Malaysian banking scene in 1994.
She is a Fellow of Institute of Banks Malaysia(now known as Asian Institute of Chartered Bankers), and currently sits on the Board of several listed companies, i.e. Astro Malaysia Holdings Berhad and Shell Refinery (FOM) Malaya Berhad, as well as the Board of Trustees of PEMANDU Corporation, Prime Minister's Office Malaysia.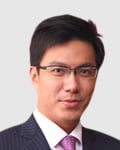 ---
Kenny Thing
Investor
Malaysia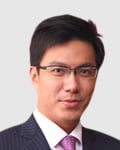 Kenny Thing
Investor
Malaysia
Chief Marketing Officer at Manulife Insurance Berhad, a wholly-owned subsidiary for Manulife Holding Berhad, and a member of Canada-based Manulife Financial Corporation.
Responsible for Product Distribution Management, Product Development, Product Marketing, Customer Centricity & Market Intelligence, Project Implementations as well as Brand, Marketing Communications & Corporate Event Marketing.
Previously, he had led Business Development of Individual Financial Products in Manulife Hong Kong to great success.
Before joining Manulife, Kenny has worked with a leading global insurer looking at providing product propositions and distribution solutions to insurers based in South East Asia.
Kenny also has experience as an investment banker, providing investment and structured product solutions to banks.
Patron member at CMO Asia and a member of Advisory Council at World Brand Congress.
Recipient of Golden Globe Tigers Leadership Award for Excellence in Marketing & Brand Leadership.
A regular speaker in the area of Digital and Finance.
He holds a Master Degree in Finance and attended Executive Education at Richard Ivey, Western Ontario and INSEAD, France.