Bookdoc one stop digital healthcare app.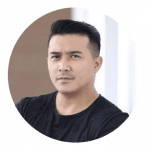 Dato' Aaron Mustapha bin Aziz
Celebrity Actor
Free Teleconsult in conjunction with Corporate Social Responsibility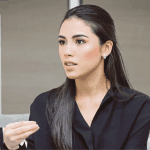 Tengku Puteri Iman
Malaysian Princess , Mental Health Activist
Extremely Helpful App and it's free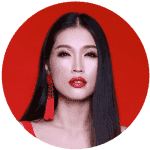 Amber Chia
Celebrity
Easily Downloadable on Any Platform.
Gan Mei Yan
Celebrity
Healthcare at your fingertips.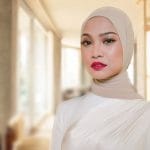 Nabila Razali
Celebrity
KKM and BookDoc are providing top educational content.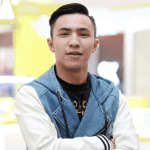 Harris Alif
Celebrity
Enjoy special promotions and discounts with incentives provided by @BookDoc4U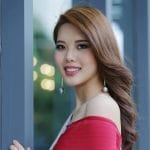 Jane Teoh
Celebrity
Motivation comes from everywhere and everything but it's hard to maintain. @BookDoc4U provides lots of incentives and it really helps us stay on course and focused on our ideal body transformation journey!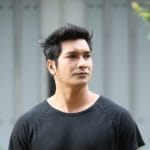 Keith Foo
Celebrity
Download this trusted app if you want to make an appointment for covid-19 test & also to get any info regarding this pandemic.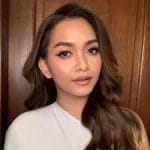 Azira Shafinaz
Celebrity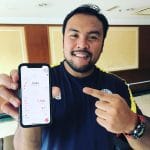 Muhammad Ziyad Zolkefli
Athlete
One great feature is the availability of professional help on mental health issues in relation to Covid-19!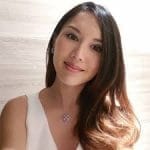 Julie Woon
Celebrity
A quick qr-code scan is all it takes to download and enjoy BookDoc.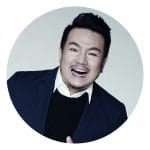 Jack Lim
Celebrity
This is definitely the medical app for all Malaysians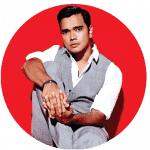 Celebrity
Great initiatives by @BookDoc4U, Datuk @chevybeh ? Check it out!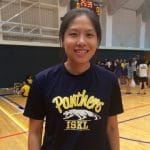 Daphne Ng
Athlete
Download BookDoc App for free ?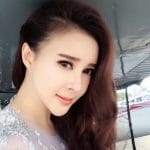 Winnie K
Celebrity
Download @BookDoc4U and follow the instruction and get rewarded now guys..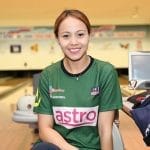 Syaidatul Afifah
Athlete
Get rewarded by just practising simple healthy habits ? #nakjugaklah #esokistart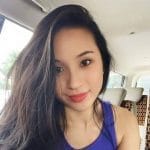 Jasmine Suraya
Celebrity
Great app especially time PKP ni, so boleh monitor health kita ?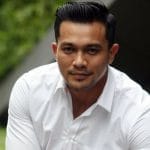 Saharul Ridzwan
Celebrity
PKPP Extend sampai 31 Dec 2020 pun takpe asalkan kita semua sihat! Thank you @BookDoc4U sebab kasi all these awesome rewards from your platform! Keep staying fit and healthy okay semua!
Liyana Jasmay
Celebrity
Even with the extention of the RMCO, it is vital to stay fit and healthy to boost our overall immunity. Thanks BookDoc for incentivizing with all these rewards!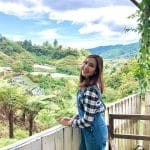 Intan Nurladyana
Celebrity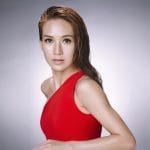 Leong Mun Yee
Athlete
Start jaga makan, consult health coach di BookDoc Apps.
Sofiah Aminuallah
Lost 4kg since September 2020 and 10 more to go!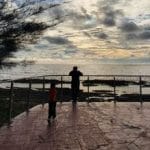 Muhamad Aarif Billah Mohd Zulkepli
For the love of snacks, I switched to healthier alternatives.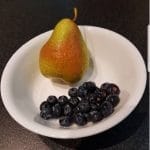 Shaharin Anwar bin Sulaiman
Health lifestyle & stay fit . Before 58.7 after 52.8 KG.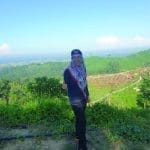 Roshayati binti Abd Aziz
BookDoc Nutritionist suggest follow suku suku separuh and wajib exercise 30min setiap hari.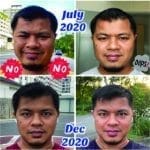 Mohd Hafizd Yahaya
Coach Nabilah and her team are also done a great job. They share a picture of a balanced diet meal, recommend daily calorie intake, target daily steps.
Arina Zulkifli
User
My fitness journey. I'm still in my progression. The most challenging is, I'm the PCOs fighter and it's quite a bit hard to lose weight better than normal person. Try to change from bad to better healthy lifestyle.
Fadillah Talib
User
Lost 4kg since 07sep2020 and about 10kg more to go.Thanks @bookdoc4u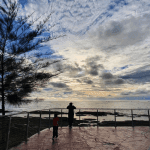 AArifbillah
User
Healthy lifestyle and staying fit. Before: 58.7 kg. After 52.8 kg. Total loss: 5.9kg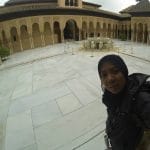 Nina Aziz
User
BookDoc advices me to practice suku-suku separuh and exercise everyday at at least 30 mins. Alhamdulillah ada improvement,  tapi masih panjang lagi untuk capai ideal weight.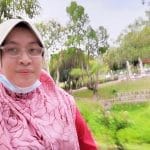 Sofiah Aminullah
User
The coaching helps me to start a healthy lifestyle. I am motivated to exercise 3 days a week.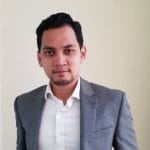 Khairul Azmi Jamil
User
Achieve my normal weight now. Thanks BookDoc for advice, plan, follow up, motivation.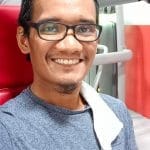 Fazlydaud
User