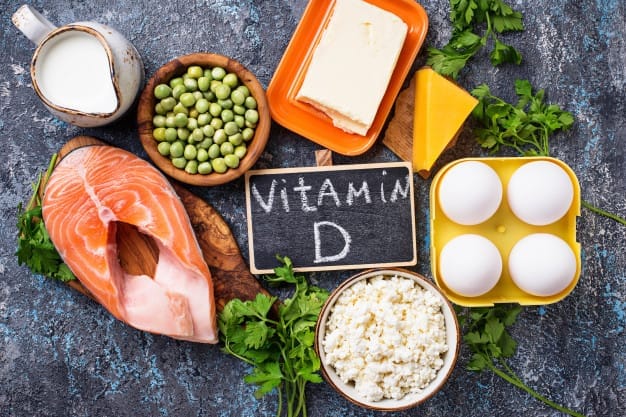 Vitamin D, also known as calciferol, is a fat-soluble vitamin. Vitamin D deficiency is very common, and most people are totally unaware of it. On top of that, many office employees are deficient in vitamin D because they are cooped up in an office from 9 am to 5 pm, and only come out when the sun begins to set.
Let's look at why vitamin D is important and how you can get more of it naturally.
Vitamin D is a vital nutrient that has a wide range of effects on our body's system. In the body, activated vitamin D enhances calcium absorption in the body which helps to keep you from developing osteoporosis, a disease that thins and weakens your bones, making them more prone to breaking. Vitamin D is also required by your body for other functions. As calcium is required for proper muscle function, it aids your body in contracting your muscles effectively. Furthermore, vitamin D plays an important role in your immune system and brain function.
How to boost vitamin D for office or other indoor workers:
How to Get More Vitamin D from Your Food:
Sources suggest that 10 minutes of exposure is sufficient for lighter-skinned individuals to produce adequate vitamin D. Meanwhile, those with darker skin might need to wait a little longer. Although it is important to prevent overexposure to sunlight in order to avoid skin cancer, it only takes a small amount of unprotected sun exposure for your body to begin producing vitamin D.
Many people around the world are deficient in vitamin D. Spending more time in the sun is a healthy way to get your regular dose of vitamin D besides eating vitamin D-rich foods.