SIGNING CEREMONY IJN&BOOKDOC TO PROMOTE CARDIAC HEALTH BEYOND PHYSICAL BOUNDARY

KUALA LUMPUR, November 9, 2015: Institut Jantung Negara (IJN) is entering into a memorandum of understanding (MoU) with BookDoc in an effort to improve accessibility via the mobile application.

The Memorandum of Understanding (MoU) will take place on November 9.IJN and BookDoc hope to work hand in hand to enhance and improve the outcomes for health services in the region, especially on cardiac care, with the help of today's mobile and web technology that allows patients and doctors to be connected at all times.

IJNis a heart specialist institution committed to delivering advanced standards in cardiovascular and thoracic medicine for adult and paediatric heart patients. It has treated over a million patients and gained recognition as one of the leading Cardiovascular and Thoracic Health Centre in the region.

It is wished that this collaboration could help to accelerate the scale of coverage and sustainability of both parties where IJN as a health system will gain access to BookDoc's expanding network of patients from Malaysia and neighboring countries (via medical tourism) whereby patients can easily access to qualified cardiologists they need with just a few clicks on BookDoc.

With greater penetration of smart phones among the population in Malaysia and the region, coupling with the falling cost of ownership for entry-level device, it is hoped that more marginalised groups and communities will also be reached and benefit from improved accessibility presented by the joint efforts in time to come.

Dato' Dr. Mohd Azhari Yakub,CEO of IJN, highlighted that this collaboration is very timely and is in line with IJN's aspiration to extend IJN's cardiac specialist care services more widely in Malaysia and also to the neighbouring countries. With BookDoc, the CardiacSpecialists would become more accessible to the Patients via their availability slots. In addition, BookDoc will enable IJN to minimise the waiting time for the Patients while optimizing the work schedule of its specialists.

This collaboration will serve as a starting point for future projects which may include real time appointment booking with IJN Specialists and online purchase of health screening packages.

Dato' Chevy Beh, founder of BookDoc, said that he is excited to see how BookDoc could potentially change the way the public access healthcare services. One day, he hopes that waiting time to see a doctor could be reduced drastically, and that in the event of an emergency, the public know at their fingertips the nearest healthcare service that is available anytime of the day.

About Institut Jantung Negara (IJN)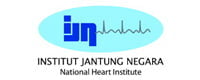 IJN is the biggest in terms of patient numbers in Asia Pacific. It has experts who have been their consultants for more than 20 years but it is the teamwork that they take pride in. Their team of doctors, nurses, paramedics, rehab and every area of the workforce that comes together to contribute to patient care – these are skills honed over the years.
IJN has always been on the forefront of new technology and medical procedures, and we know that there is satisfaction in our treatments and services.
IJN envisioned to increase in the sophistication of cases and the technology applied. Probably deal with more complex cases but we're also looking to broaden our base and by that I mean that while we treat adult cardiac cases, we're also prepared to take on other complications that come with older patients and their health issues, such as diabetes, hypertension, renal failure and so on. IJN will be looking at more facilities to support these complicated cases, thereby providing a holistic approach to treatment.

FOR MORE INFORMATION, PLEASE CONTACT:
Name: Ms. Valerie Voon
Tel: +6019-336 6758
Email: valerievoon@bookdoc.com
Name: Name: Sali Baharom
Tel: +6016-276 6735
Email: salimatulakma@ijn.com.my