Subang Jaya Medical Centre ("SJMC") and BookDoc sign an MoU to improve medical care via mobile technology

SELANGOR, Monday, 21 December: Subang Jaya Medical Centre (SJMC), a leading tertiary healthcare provider, and BookDoc, an online healthcare app, signed a memorandum of understanding (MoU) today in an effort to simplify the process of making doctors' appointments. The MoU was signed by Elaine Cheong, Country CEO of Ramsay Sime Darby Health Care (RSDH) and Datuk Chevy Beh, founder of BookDoc.

Via the newly launched app, patients, from both Malaysia and abroad, can easily browse through the extensive list of specialists at SJMC and make appointments with the doctors who best meet their requirements.

Through this collaboration, SJMC and BookDochope to work hand in hand to enhance and improve the outcomes for healthcare services in the region,and thanks to innovations like BookDoc, patients and doctors can now be connected at all times.

Both parties will also benefit greatly from this partnership. SJMC will gain access to BookDoc's expanding network of patients from across the region and BookDoc will benefit from working with one of the most reputable names in the Malaysian healthcare industry.

With over 30 years of medical excellence,SJMC is the flagship hospital under Ramsay Sime Darby Health Care and is a top name in the Malaysian medical scene with various clinical and surgical milestones in adult cardiac surgery, paediatric liver transplant, cancer therapies and interventional radiology. The multiple award-winning hospital also boasts Centres of Excellence for Cancer, Blood Diseases,and Digestive and Liver Health.

"RSDH is constantly keeping up with the times and this is evidenced through our state-of-the-art equipment and various innovations that improve patient outcomes. We take pride in being an innovative healthcare provider as we want to meet the ever-changing needs of our community", said Elaine Cheong.

"This collaboration is very timely as it is in line with our aspiration to extend our multidisciplinary specialist care services locally and internationally. With BookDoc, SJMC's specialist doctors, whose expertise range General Internal Medicine to Neurology and Nuclear Medicine, become more accessible to patients via their availability time slots. In addition, BookDoc will help minimise the waiting time for the patients while optimising the work schedule of its specialist doctors".

According to Cheong, this collaboration will serve as a starting point for future projects, which may include real-time appointment bookings with RSDH's specialist doctors and online purchases of health screening packages.

"RSDH operates three major multi-disciplinary hospitals and we aim to deliver the best clinical outcomes to patients through our highly skilled experts, cutting-edge technological equipment and excellent patient care. Over the last three decades, we have built a sterling reputation as an internationally recognised brand with numerous achievements and milestones,"she added.

"I am excited to see how BookDoc can potentially change the way the public access healthcare services", said Datuk Chevy Beh. "I hope that through this innovation, the waiting time to see doctors will be reduced significantly and that sometime in the near future, BookDoc will be able to provide the public with information on the nearest healthcare service within minutes when an emergency arises," he added.

Ramsay Sime Darby Health Care Director of Branding & Communications, Edgar Toral said that digital and mobile platforms make it easier for patients to source for credible medical information related to symptoms and treatments as well as facilitate the booking of appointments with trusted doctors and medical facilities.
"We believe that with BookDoc, the Ramsay Sime Darby Health Care group of hospitals in Malaysia will improve patients' accessibility to our network of hospitals and medical professionals," he added.

About Ramsay Sime Darby Health Care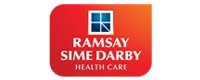 Ramsay Sime Darby Health Care (RSDHC) is equally owned by Sime Darby Berhad and Ramsay Health Care Limited. With a workforce of over 100,000 employees in over 20 countries, Sime Darby is a Malaysia based diversified multinational involved in key growth sectors namely, plantation, property, motors, industrial equipment, energy & utilities and healthcare. Ramsay Health Care is the largest private hospital group in Australia and a growing global healthcare group with hospitals in France, the United Kingdom, Indonesia and Malaysia with over 250 hospitals across five countries.

This joint venture company, Ramsay Sime Darby Health Care combines Sime Darby's healthcare portfolio assets in Malaysia namely Subang Jaya Medical Centre, Ara Damansara Medical Centre, ParkCity Medical Centre, Mediplex and Ramsay Sime Darby Healthcare College, with Ramsay Health Care's three hospitals in Indonesia namely RS Premier Jatinegara, RS Premier Bintaro and RS Premier Surabaya.
About Subang Jaya Medical Centre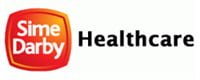 Subang Jaya Medical Centre(SJMC) is a 393-bed multi-disciplinary tertiary hospital nestled in the heart of SubangJaya.This one-stop medical centrehas delivered medical excellence with state-of-the-art systems and cutting edge technology to the community since it opened its doors in 1985.This award-winning tertiary care hospital has 14 operating theatres and 93 clinic suites. SJMC physicians treat approximately 1,800 outpatients and 300 inpatients each day and the majority of the hospital's 190 specialists,many of whom are key opinion leaders in their respective fields in the region,were trained in the UK, US or Australia. Offering all major specialties, the hospital management and staff pride themselves on the use of revolutionary medical technologies and their international reputation for clinical excellence. The hospital's Cancer &Radiosurgery Centre (CRC) has positioned itself at the forefront of cancer treatment facilities in this country since its launch in 2001.

FOR MORE INFORMATION, PLEASE CONTACT:
Name: Ms. Valerie Voon
Tel: +6019-336 6758
Email: valerievoon@bookdoc.com
Name: Name: Mr. Edgar Toral
Tel: +603-7839 9907
Email: edgar.toral@ramsaysimedarbyhealth.com