BookDoc Expanding Its Healthcare Platform Beyond Doctors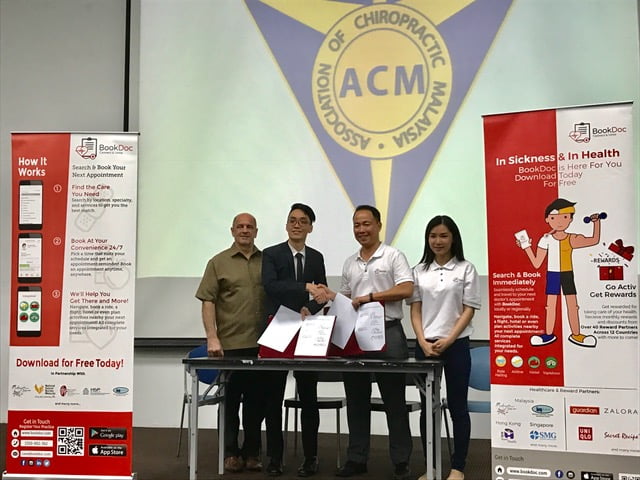 Selangor, Monday, 15 May: The Association of Chiropractic, Malaysia (ACM) has inked memorandum of understanding with BookDoc, a homegrown online healthcare app which currently has presence in Malaysia, Singapore, Hong Kong and Thailand. President Of ACM, Dr Wong Yi Kai, and Vice President of Business Development from BookDoc, Mr Reuben Poh, signed the MoU.This collaboration is aim to improve access to qualified chiropractors and expand its healthcare platform beyond doctors.

Users from Malaysia and abroad can easily browse through the extensive list of healthcare practitioners and make appointments anytime and anywhere at their fingertips. Finding nearby chiropractors is made easier to users. They can either search through BookDoc mobile app, which is available for free on both App Store and Google Play Store or BookDoc online.

In order to provide hassle-free service ecosystem for users to attend their healthcare appointments, BookDoc has strategic partners from navigation, land and air transport to hotel accommodation in all the countries that it is present. This is done through deep-linking of its mobile app with Google Maps and Waze for navigation, Grab and Uber for land transport, AirAsia for air transport, TripAdvisor to recommended restaurants & attractions as well as Agoda and Airbnb for hotel accommodation.

This is in line with BookDoc's goal to enhance the access of healthcare in the Asia region. The public, via BookDoc, will be able to access qualified practitioners in the field of chiropractic who have been certified by ACM and have proper practice facilities.These duly certified practitioners, on the other hand, will gain access to BookDoc's expanding network of users from across the Region to increase public awareness of their respective treatment modalities.
"BookDocmaintains a very rigorous process so that public can always have peace of mind when searching for healthcare professionals via BookDoc. With this collaboration the public can now access qualified and certified professionals who practice chiropiractic", said Mr Reuben Poh.
"ACM's collaboration with BookDoc is with the intention to facilitates the growth and promote the practice of chiropractic in a manner that protects the public and the reputation of the chiropractic profession." saidDr Wong Yi Kai.
—End—
About The Association of Chiropractic Malaysia.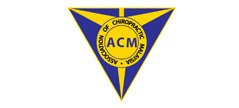 The Association of Chiropractic Malaysia (ACM) is a professional body for Chiropractor, established under the laws of Malaysia in 2013.The ACM is a members of the World Federation of Chiropractic (WFC) and the Federation of Complementary and Natural Medical Associations, Malaysia (FCNMAM). ACM's objective is to promote the practice of chiropractic in a manner that protects the public and the reputation of the chiropractic profession. All the members of the ACM are certified to practice chiropractic. All ACM members are graduated from a Council on Chiropractic Education International (CCEI) accredited institution. ACM is available to address public and media on matters pertaining to the chiropractic profession. Please visit our website (www.chiroacm.org) for more information pertaining chiropractic.

FOR MORE INFORMATION, PLEASE CONTACT:
Name: Ms. Valerie Voon
Tel: +6019-336 6758
Email: valerievoon@bookdoc.com