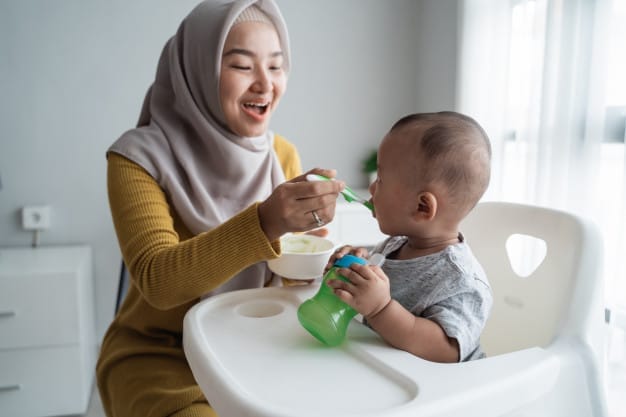 Children can be introduced to solid foods at about 6 months old according to The American Academy of Pediatrics. In addition, they can eat a variety of foods from different groups when they are 7 or 8 months. You can monitor the signs that your baby is ready for solid foods such as:
Can sit with no minimal or no support
Showing the desire for food by leaning forward and opening their mouth
Can hold their head steady and in an upright position
If yes, you can start with these simple tips:
Start with food that does not have salt or sugar.
Include foods that provide iron and zinc which are important for growth and development.
Foods must be soft and pureed to prevent choking.
Before cooking, make sure to remove all fat, skin, and bones from poultry, meat, and fish.
Remove seeds and hard pits from fruits then cut fruits into bite-size pieces.
Always watch your child while he or she is eating.