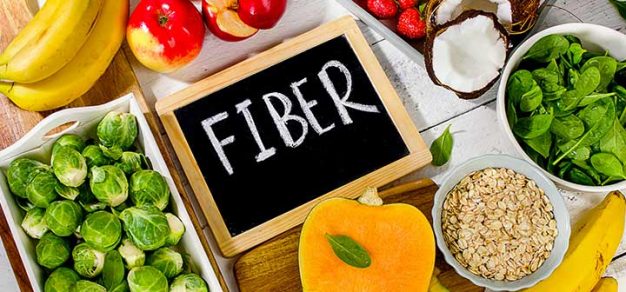 Are you aware that dietary fiber can keep you full, help you to lose weight, and improve your overall health? By using these tips to add more fiber to your diet, you can both look and feel your best.
What is Fiber?
Fiber is a type of carbohydrate that the body cannot digest. Though most carbohydrates are broken down into sugar molecules, fiber cannot be broken down into sugar molecules. Instead, it passes through the body undigested.
Fiber helps regulate the body's use of sugars, helping to keep hunger and blood sugar in check.
Fiber comes in two varieties, both beneficial to health:
which does not dissolve in water and can help food move through your digestive system, promoting regularity and helping prevent constipation. Foods with insoluble fibers include wheat, whole wheat bread, whole grain couscous, brown rice, legumes, carrots, cucumbers and tomatoes.
which dissolves in water and can help lower glucose levels as well as help lower blood cholesterol. Foods with soluble fiber include oatmeal, nuts, beans, lentils, apples and blueberries.
Here, some tips for increasing fiber intake:
Eat whole fruits instead of drinking fruit juices.
Replace white rice, bread, and pasta with brown rice and whole-grain products.
For breakfast, choose cereals that have whole grain as their first ingredient.
Substitute beans or legumes for meat two to three times per week in chilli and soups.
Read nutrition product labels and choose products that have higher fiber content.
However, keep in mind that increasing fiber intake should be done in stages to avoid side effect to your stomach, such as flatulence and bloating because of a sudden increase in fiber intake.