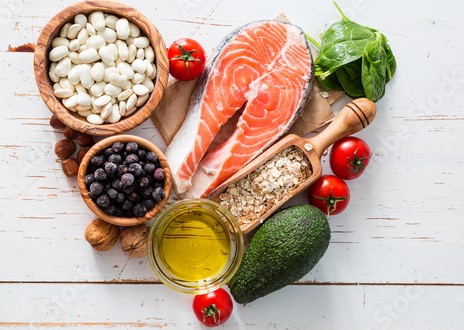 There are several things you can do to help keep your heart healthy and free of illness. You can arrange a yearly checkup, exercise on a daily basis, quit smoking, or take efforts to lower your stress level. However, please be noted that diet can play a vital role in maintaining a healthy heart.
Here are 5 foods you should eat to improve your heart health.
1. Green leafy vegetables
Leafy green vegetables are abundant in vitamin K and nitrates, which can help lower blood pressure and enhance vascular function. According to research, eating more leafy greens is linked to a decreased risk of heart disease.
2. Whole grain
Whole grain is known for its higher fiber content, it may help lower LDL cholesterol (bad cholesterol) which then can lower the risk of heart disease.
3. Berries
Berries are high in phytonutrients and soluble fiber, both of which are beneficial to the heart. It is fantastic to try blueberries, strawberries, blackberries, and raspberries with cereal or yoghurt.
4. Fatty fish and fish oil
Fatty fish, such as salmon, mackerel, sardines, and tuna, are high in omega-3 fatty acids, which have been widely researched for their heart-healthy benefits. Fatty fish and fish oil are both abundant in omega-3 fatty acids and may help lower risk factors for heart disease such as blood pressure, triglycerides, and cholesterol.
5. Dark chocolate
Antioxidants in dark chocolate, such as flavonoids, can aid to improve heart health. Choose a high-quality dark chocolate with a cocoa level of at least 70% and consume it in moderation to get the benefits of its heart-healthy properties. Antioxidants such as flavonoids are abundant in dark chocolate. It has been linked to a lower risk of coronary heart disease and calcified plaque in the arteries.
All of these items can be beneficial to one's heart health. However, one of the most basic lifestyle adjustments that will assist your heart is to watch what you eat. These heart-healthy foods, when consumed as part of a nutritious, well-balanced diet, can help maintain your heart in excellent shape and reduce your risk of heart disease.