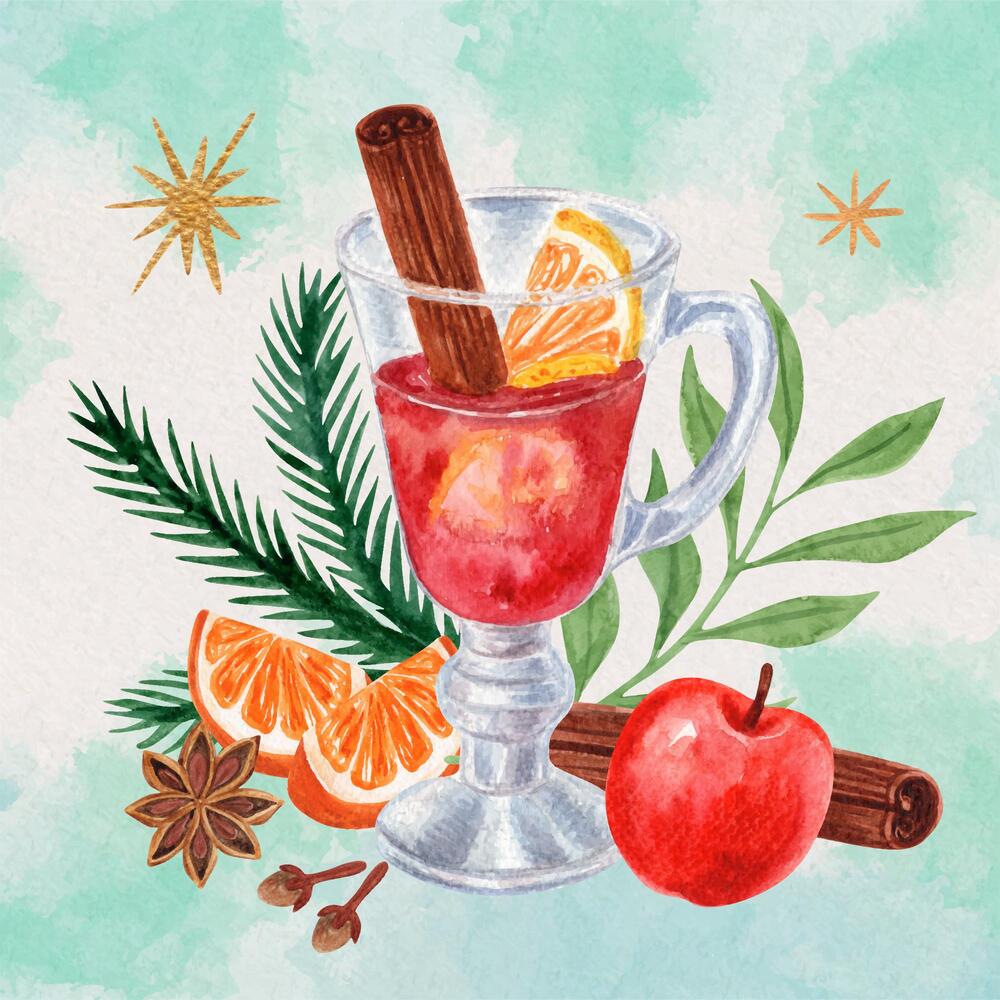 Mulled wine's definition: wine heated with sugar and spices. Mulled wine is a traditional spice drink to be enjoyed during this festive season. It is more than just a traditional drink as it also brings a lot of health benefits as well. Some cheese and nuts never go wrong with wine. Let's raise our glass to a better health while having a look at the ingredients and benefits of it!
Mulled wine ingredient
Red Dry Wine/ Grape Juice
Cinnamon sticks
Cloves
Star Anise
Orange
Honey (optional)
Relive your pain
Eugenol contains naturally in cinnamon and cloves has the anesthetic and antiseptic properties that can dull the pain
Immune System
Anti-inflammatory properties reduce swelling and inflammation while restoring normal tissue function
Slows down ageing
Resveratrol found in red wine aids rejuvenate cells and slows down the aging process.
Heart Friendly
A few glasses of it occasionally good for heart health as it has an effect on our cholesterol level
Strong Bones
Moderate amount of red wine keeps osteoporosis slightly further away.
Bonus Tips!
You can replace red wine with grape juice for a non alcohol version.
You may also reduce the alcohol percentage by boiling it for a longer time.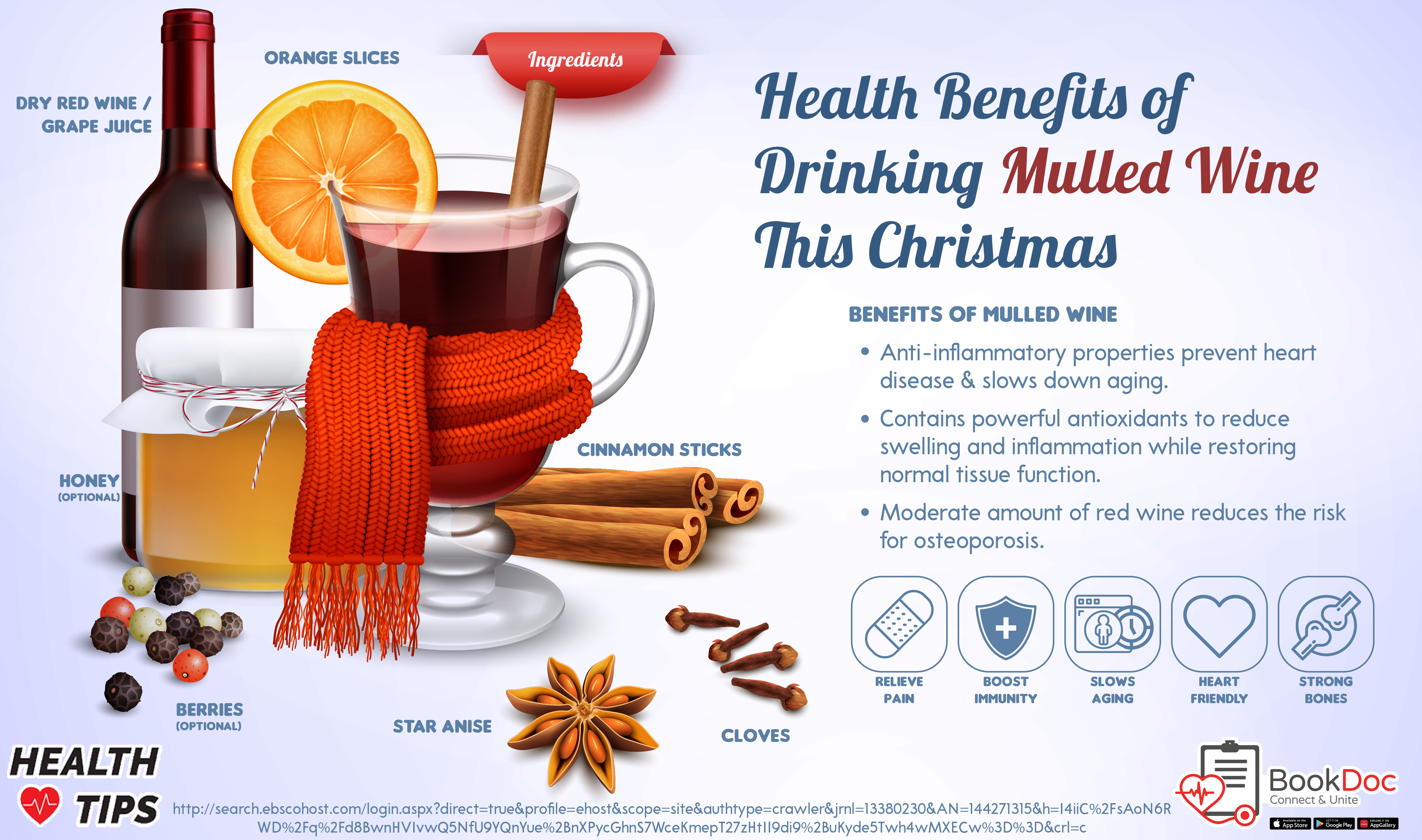 References
Snopek, L., Mlcek, J., Sochorova, L., Baron, M., Hlavacova, I., Jurikova, T., Kizek, R., Sedlackova, E. and Sochor, J. (2018). Contribution of red wine consumption to human health protection. Molecules, 23(7), p.1684.
Dani, D., Jancikova, S. and Tremlova, B. (2019). Antioxidant profile of mulled wine. Potravinarstvo, 13(1).