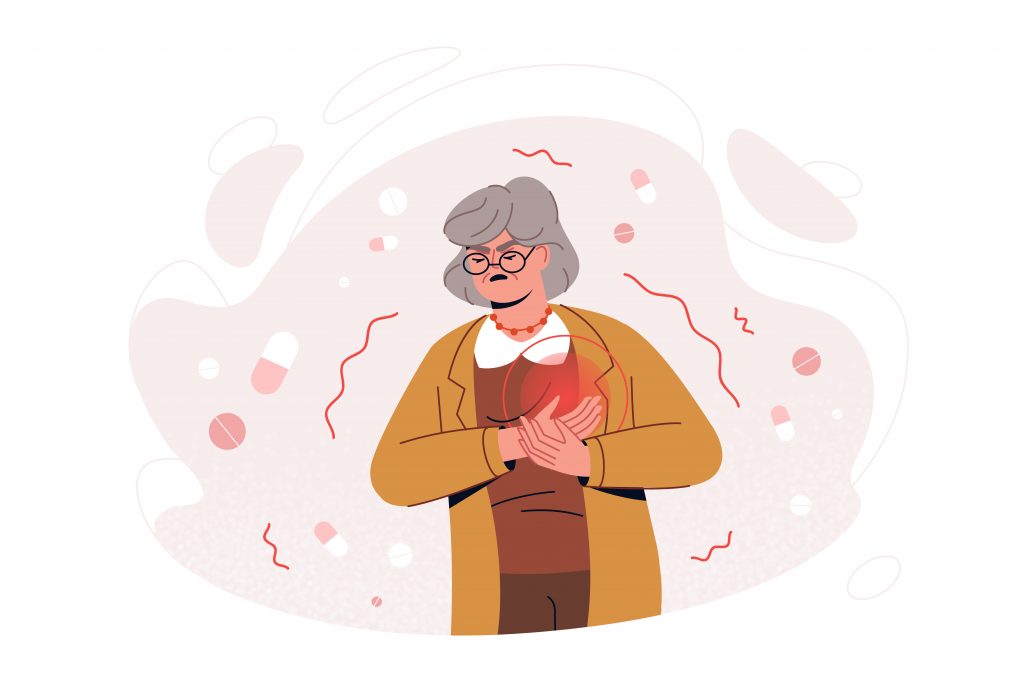 Globally, it is estimated that over 17.5 million people die from cardiovascular diseases. This equates to about 30 percent of the global annual deaths¹. Cardiovascular diseases have high rates of morbidity, mortality, and disability, and are the leading cause of human death, irrespective of age, race, and region.
The leading cause of heart disease and stroke is an unhealthy diet, physical inactivity, smoking and harmful use of alcohol². Generally, heart attack is an acute event that prevents the blood from flowing to the heart or brain due to the blockage or build-up of fatty deposits in the blood vessels². A stroke can be caused by bleeding from a blood vessel in the brain or from blood clots. A great deal of attention is required to lead a healthy lifestyle and benefit the health of our hearts. Take steps today to lower your risk of heart disease!
Smoking cessation: Smoking is often associated with various cardiovascular diseases such as coronary heart disease and hypertension². Study finds the risk of cardiovascular diseases increases by 1.6-fold in smokers compared with non-smokers.
Diet: One of the main factors that can determine a healthy heart. An unhealthy diet can lead to abnormal blood lipid levels, which then result in an increased risk of coronary heart disease. Hence, in order to benefit the heart, researchers suggest to include unsaturated fatty acids including omega-3 and omega-6 in the daily diet³.
Exercise: Exercise is an effective method for cardiovascular disease prevention². In fact, it is also proven to improve insulin sensitivity and blood pressure level!
References:
Cardiovascular Disease. Assessed on December 20, 2022 from https://www.who.int/health-topics/cardiovascular-diseases
Jiang, Z. L. (2014). Healthy heart, happy life. Indian Journal Medical Research, 140(3): 330–332.
A.P. Jain, K. A. (2015). Omega-3 fatty acids and cardiovascular disease. European Review for Medical and Pharmacological Sciences, 19: 441-445.