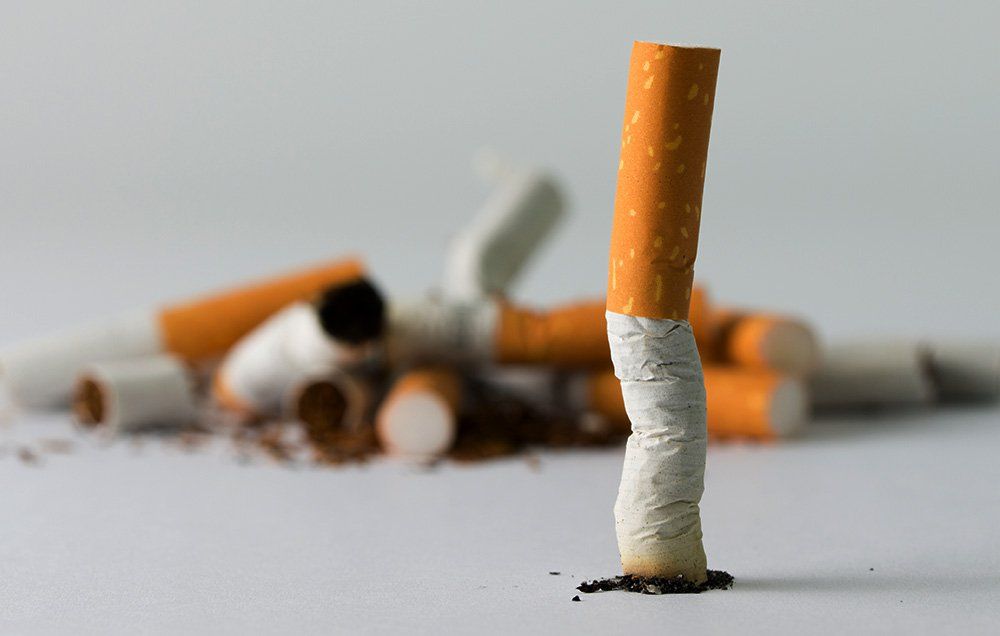 Cigarettes are made of cured tobacco wrapped in a tube-shaped thin paper. It may also have other ingredients including substances and chemicals to add different flavours. It is used by burning on one end and the smoke is inhaled on the other.  However, this kind of smoke is extremely harmful to nearly every organ of the body and may lead to chronic diseases and disabilities. In fact, smoking may reduce the life expectancy by at least 10 years and kills up to half of its users¹. Here are the reasons why:
Tobacco smokes contains
Nicotine – is well known to have serious systemic side effects such as adversely affecting the heart, lungs and kidneys. In addition to being highly addictive, it also contains carcinogens. ²
Carbon Monoxide – reduces the amount of oxygen in the blood. Over time, the heart needs to work harder to pump the blood, increasing the risk of heart disease³
Tar – carcinogenic particles which damage the cilia, allowing toxins and dirt travel freely within the body⁴
Toxic Chemicals such as Benzene, Chromium, Formaldehyde, Cadmium and more – cancer-causing chemicals lead to different forms of cancer, including lung, liver, and colorectal³
Out of all the negative impacts, it is best to quit smoking! Yes, it's never too late to quit smoking and quitting is the right thing to do for your health and your family. Without smoking, you can live a longer and healthier life, with reduced risks of chronic diseases. So, let's get motivated and get yourself physically and mentally prepared. A quitter, sometimes, can be the real winner.