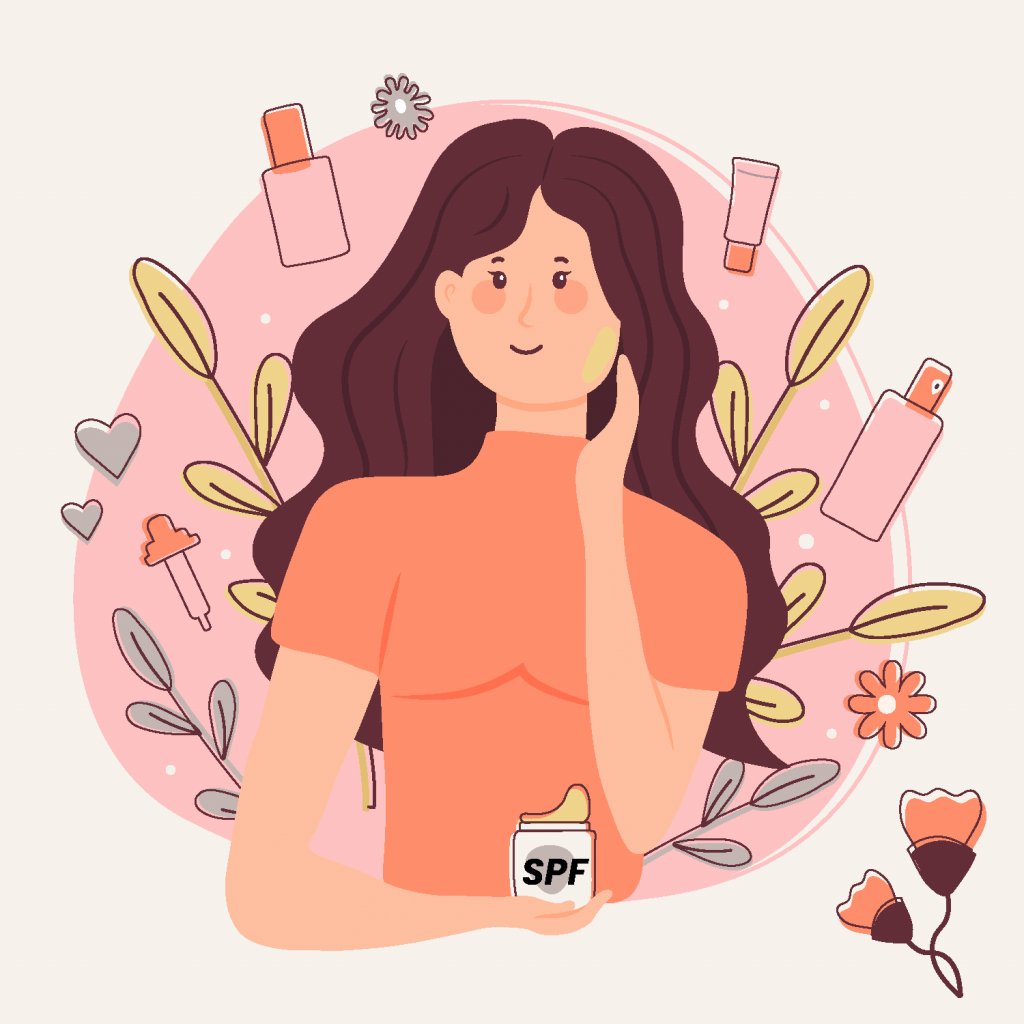 Sunscreen has a long history dating back thousands of years, with ancient civilizations like the Egyptians and Greeks used creative methods to protect their skin from the sun. They would apply natural substances like rice bran, jasmine, lupine, olive oil, clay, etc… Today, sunscreen has advanced with technologies, becoming an essential part of our daily routine. Sunscreen acts as a protective barrier for our skin, guarding it against harmful ultraviolet (UV) radiation, prevents sunburns, premature aging, and reduces the risk of skin cancer. The existence of sunscreen is truly wonderful, isn't it?
Now, let's dive into some exciting tips to help you make the most out of sunscreen's benefits and step up  your sun protection game!
Tip 1: Choosing the RIGHT Sunscreen

Choosing the perfect sunscreen is like finding the ideal partner. It's important to find the right one! For oily or acne-prone skin, opt for a lightweight, non-comedogenic sunscreen that won't clog your pores. If you have dry or sensitive skin, look for moisturizing sunscreens that provide hydration and soothing effects. Beware of any ingredients that may cause allergies or trigger a negative reaction for you.

Tip 2: Go for SPF 30 or Higher
SPF measures a sunscreen's effectiveness in blocking UVB rays, which causes sunburn. When buying sunscreen, aim for a minimum SPF of 30 as it  offers high-level protection by blocking approximately 97% of the UVB rays.
Tip 3: Apply and Reapply Properly
Apply approximately 1 ounce of sunscreen, equivalent to filling your palm, to cover your entire body.. Don't miss out on those commonly overlooked areas like the ears and tops of your feet. On particularly hot days or if you tend to sweat easily, be sure to reapply sunscreen every two hours or even more frequently. The same applies if you're swimming. Those sneaky UV rays can penetrate the clouds even on cloudy days, so keep up the sunscreen game.

Tip 4: Avoid Sunscreen Buildup
Prevent sunscreen buildup to keep your skin fresh and healthy. After sun exposure, use a gentle cleanser suited to your skin type to remove sunscreen residue, excess oils, and impurities. This will leave your skin clean, rejuvenated, and ready for your next adventure.
Using sunscreen is crucial in protecting our skin from the harmful effects of the sun. However, it's not just about using sunscreen but also how we use it. By incorporating these tips into your sun protection routine, you can effectively protect your skin and keep it healthy under the sun's rays.
Looking for expert advice on dermatology and skin care?
Check out this link to find experienced dermatologists to address your concerns and provide personalized recommendations. Elevate your sun protection game with the knowledge and expertise of these professionals.