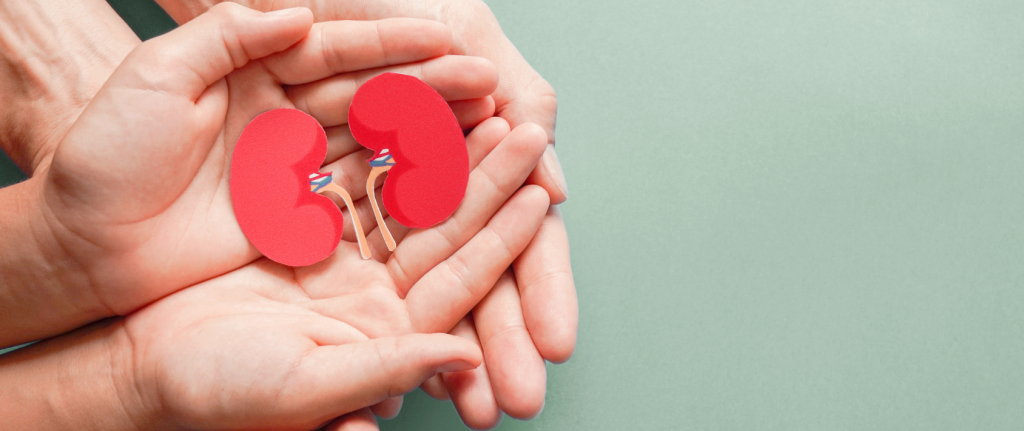 Diabetes is a major health issue worldwide, and Malaysia is no exception. In 2019, the National Health and Morbidity Survey (NHMS) revealed that a staggering 18.3% of Malaysians aged 18 and above were living with diabetes. This high prevalence of diabetes in Malaysia sets the stage for a concerning increase in complications, particularly for diabetic kidney disease. According to the 2018 Malaysia Dialysis and Transplant Registry report, a striking 69.2% of end-stage kidney disease cases in the country are attributed to Diabetic Kidney Disease (DKD) also known as Diabetic Nephropathy.
The Link Between Diabetes and Kidney Health
The kidney plays a vital role in maintaining the body's chemical balance by filtering waste products and excess fluids from the blood.
When diabetes is not properly managed, elevated blood glucose levels increase pressure within the delicate filtering system of the kidneys, known as the glomeruli. This heightened pressure damages the filters, resulting in complications such as high blood pressure, protein leakage into the urine, and, over time, progressive kidney damage that may eventually lead to kidney failure. In severe cases, the kidneys can lose their ability to filter waste from the blood, necessitating dialysis or a kidney transplant for survival.
Early Detection and Management
To address diabetic kidney diseases effectively, early detection and proactive management are key. Here are some steps that can be taken: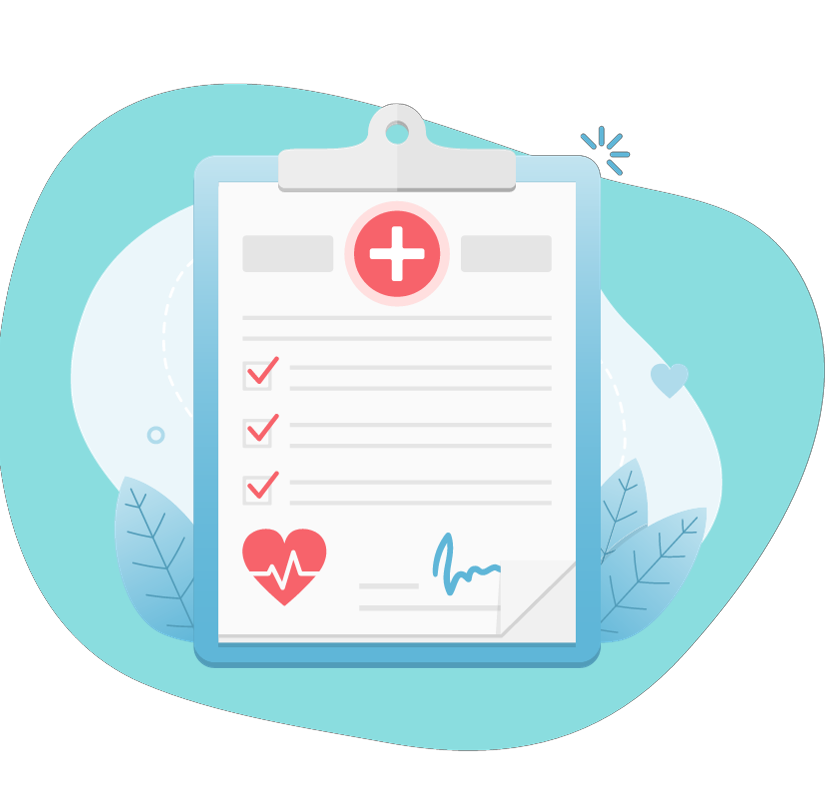 Regular Check-ups: Schedule routine check-ups with your healthcare team to monitor your kidney function and any diabetes-related complications.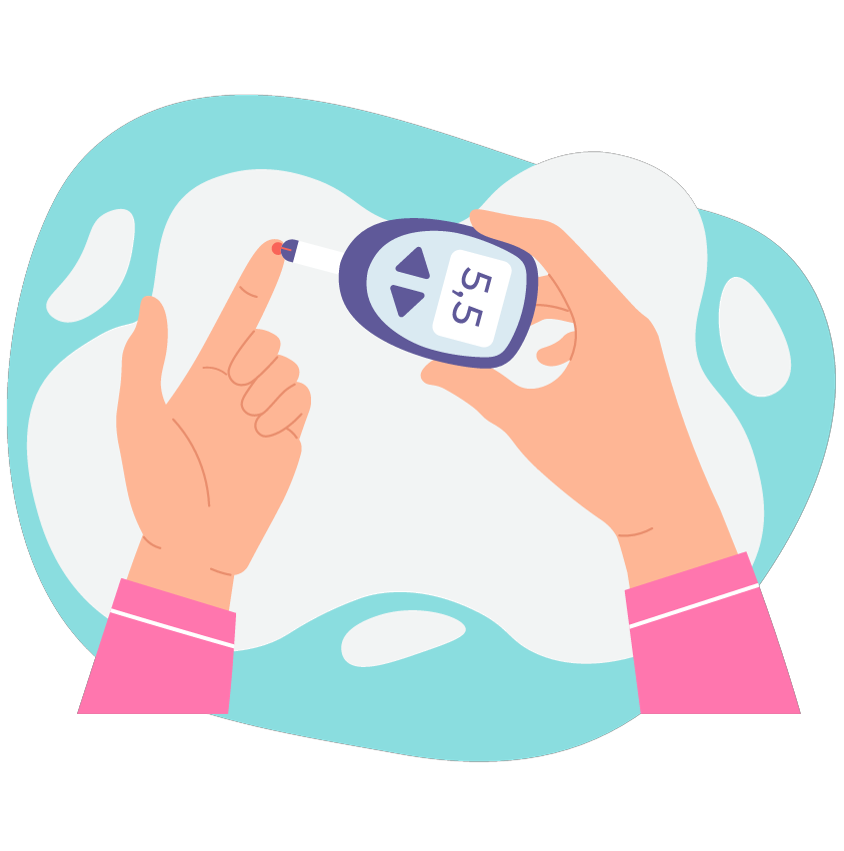 Blood Sugar Control: Maintain stable blood glucose level through a combination of medication, lifestyle adjustments, and regular monitoring. Aim to keep your blood sugar within the target range and undergo an A1C test at least twice a year.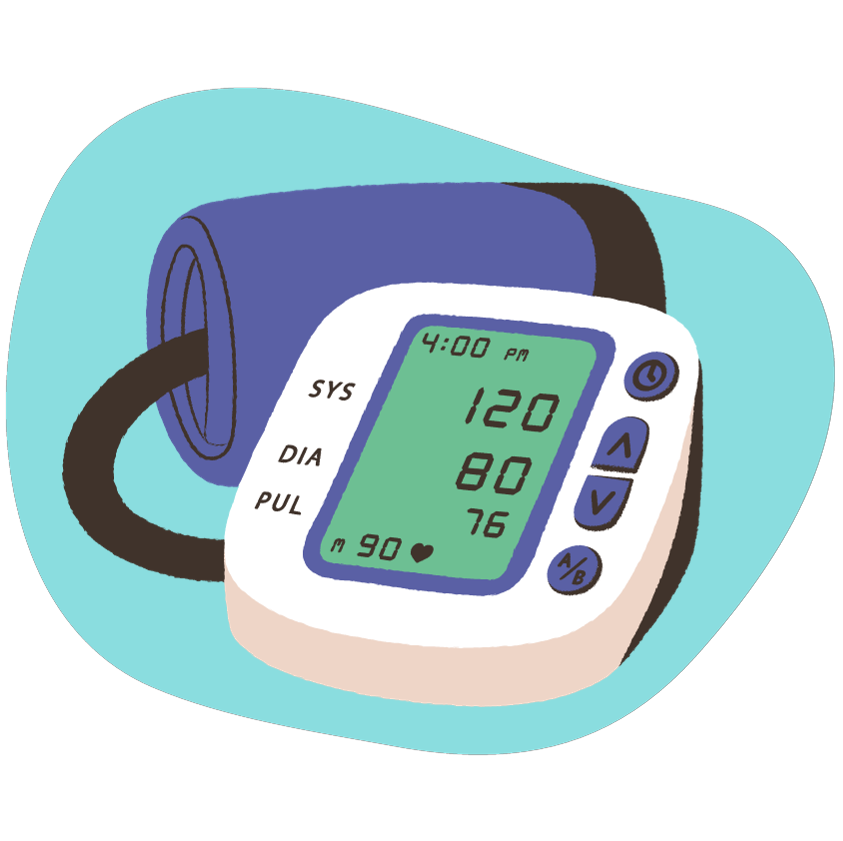 Blood Pressure Management: Keep blood pressure within healthy range through lifestyle changes and prescribed medications. Regularly check your blood pressure, aiming to keep it below 140/90 mm/Hg or the target set by your doctor.
Healthy Eating: Embrace a well-balanced diet that is low in added sugars, saturated fats, trans fat, and sodium. Prioritize whole grains, lean proteins, and a variety of fruits & vegetables.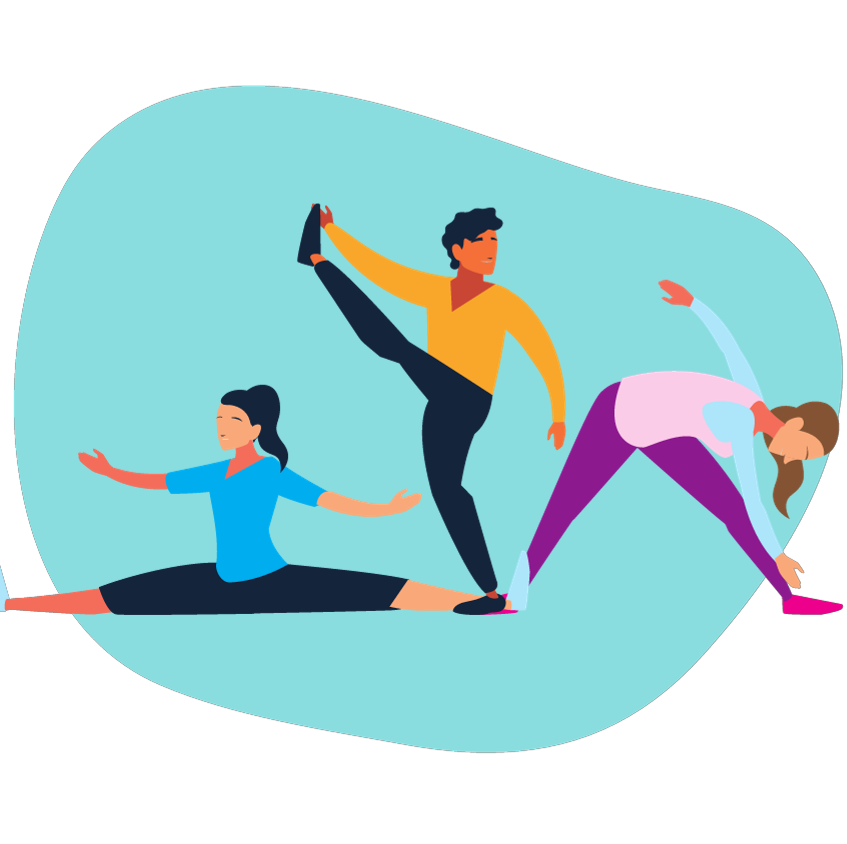 Regular Exercise: Engage in at least 150 minutes of moderate exercise or 75 minutes of vigorous exercise each week.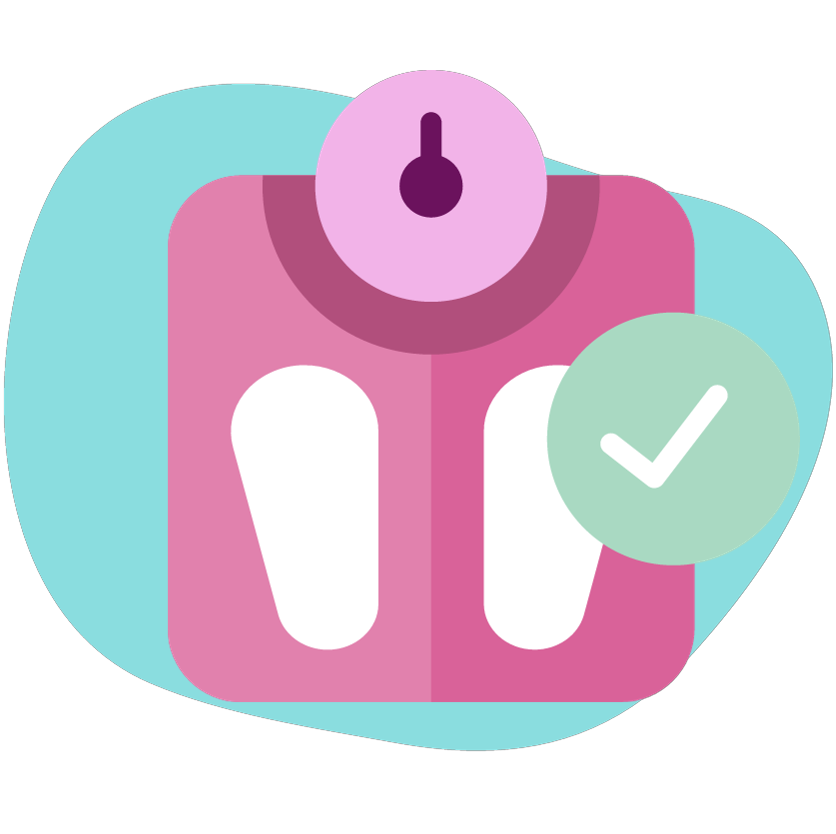 Weight Management: Achieve and maintain a healthy weight to reduce the risk of kidney problems.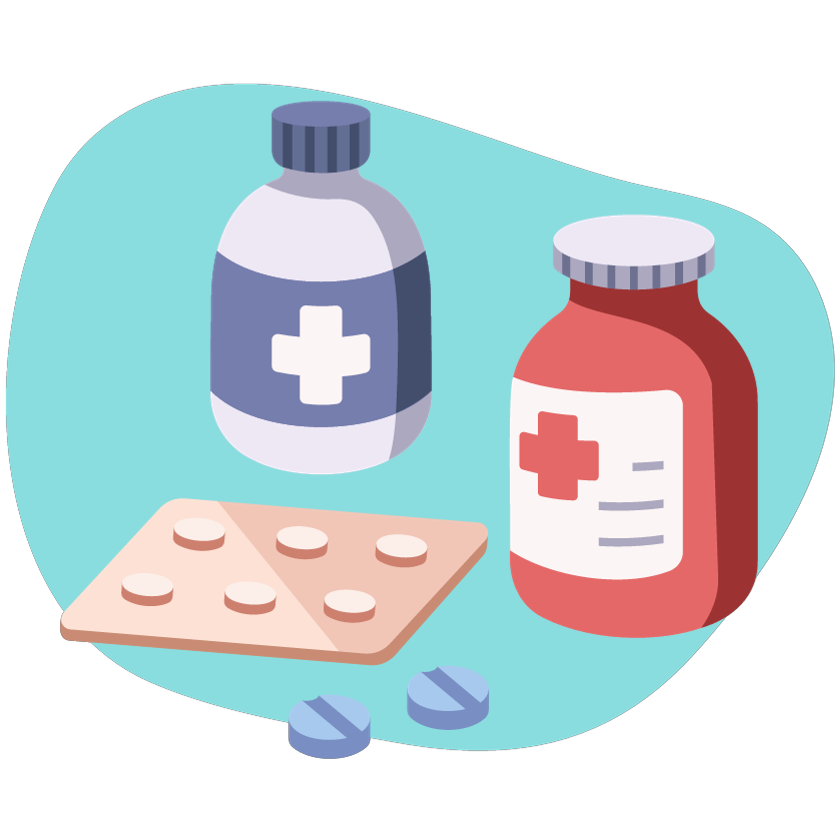 Medication Adherence: Take prescribed diabetes and blood pressure medications as directed by your healthcare provider.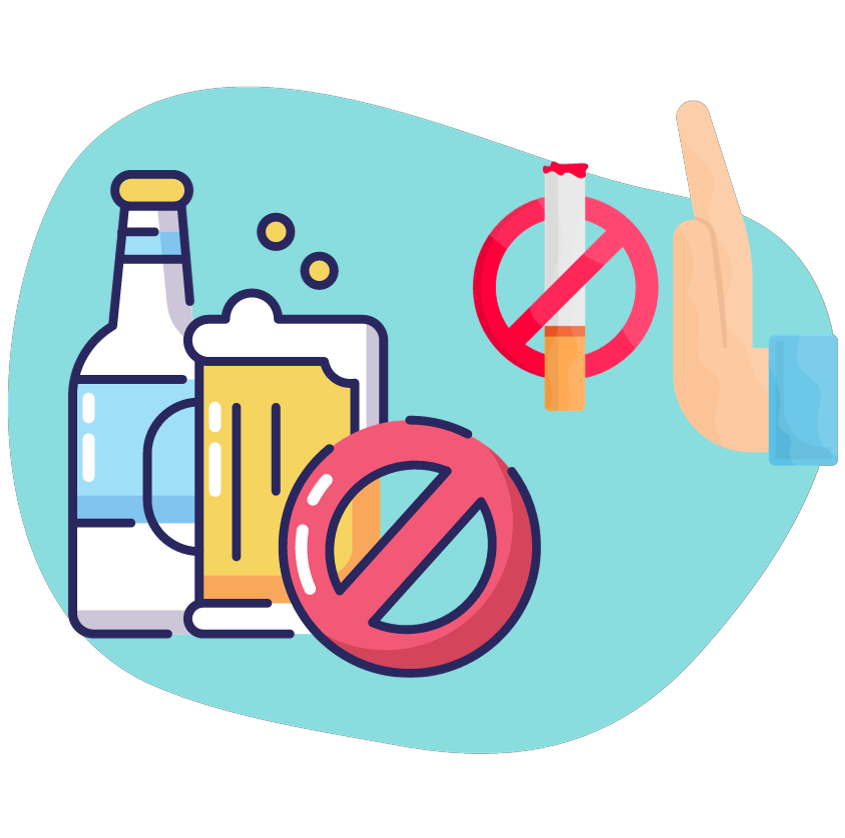 Limit Alcohol and Quit Smoking: Reduce or quit excessive alcohol consumption and smoking, as these habits can exacerbate kidney problems.
Symptoms
During the initial phases, diabetic kidney disease may not exhibit noticeable symptoms, which is why early detection and management are crucial. However, as the condition progresses, you may experience the following symptoms: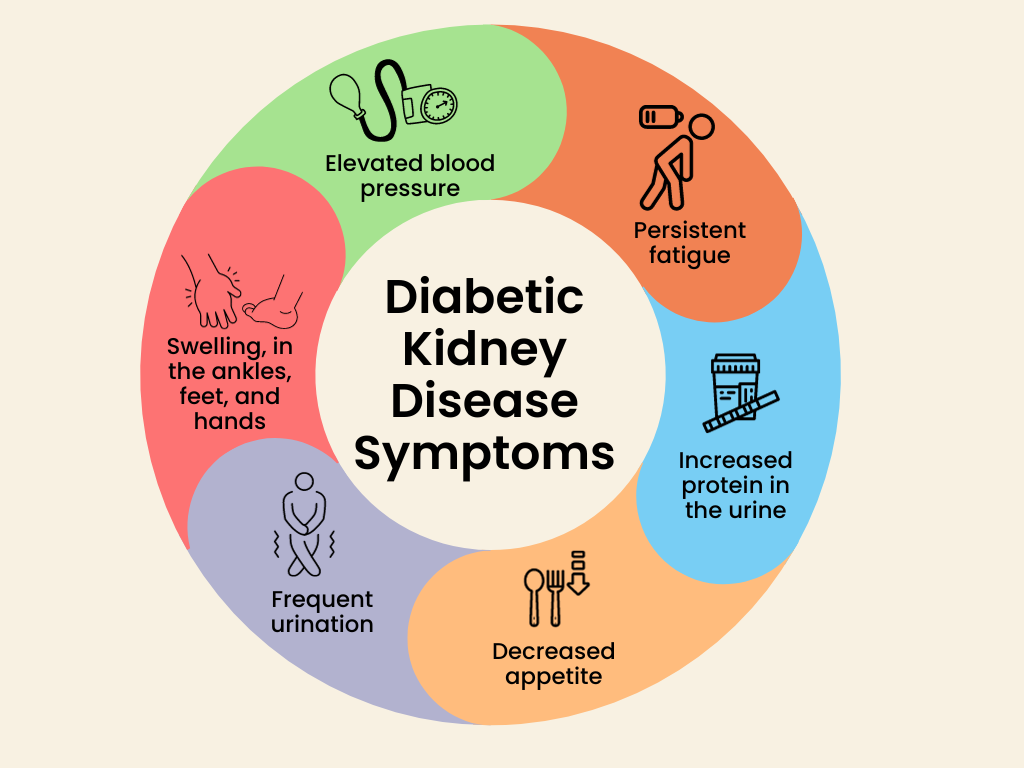 Diabetes and kidney health are intricately linked, and individuals living with diabetes need to be proactive in maintaining their kidney health. By controlling blood sugar, and blood pressure, and following preventive measures into your lifestyle, you can protect your kidneys and enjoy a higher quality of life. Remember, prevention and early detection are your strongest allies in the fight for kidney health. For diabetes and kidney health concerns, connect with specialists here.
References:
Institute for Public Health (IPH), National Institutes of Health, Ministry of Health Malaysia. 2020. National Health and Morbidity Survey (NHMS) 2019: Vol. I: NCDs—Non-Communicable Diseases: Risk Factors and other Health Problems.
Malaysian Society of Nephrology. Chapter 2, 26th Report of the Malaysian Dialysis and Transplant Registry 2018. National Renal Registry.
Make the connection. (2023, January 20). Centers for Disease Control and Prevention.https://www.cdc.gov/diabetes/managing/diabetes-kidney-disease.html
Diabetes. (2023, March 13). American Kidney Fund. https://www.kidneyfund.org/all-about-kidneys/risk-factors/diabetes