Fibre is a non-digestible carbohydrate that naturally exists in all plant products. It is an important nutrient that our body can neither absorb nor produce, yet it is crucial for an optimum body function. Evidence shows that diets high in fibre are associated with a lower risk of cardiovascular disease, type 2 diabetes and bowel cancer.
In simpler terms, fiber is categorised into two forms based on its water solubility. Soluble fibre dissolves in water and can be metabolized by the "good' bacteria in the gut while insoluble fibre does not dissolve. Both types of fibre have a slightly different function.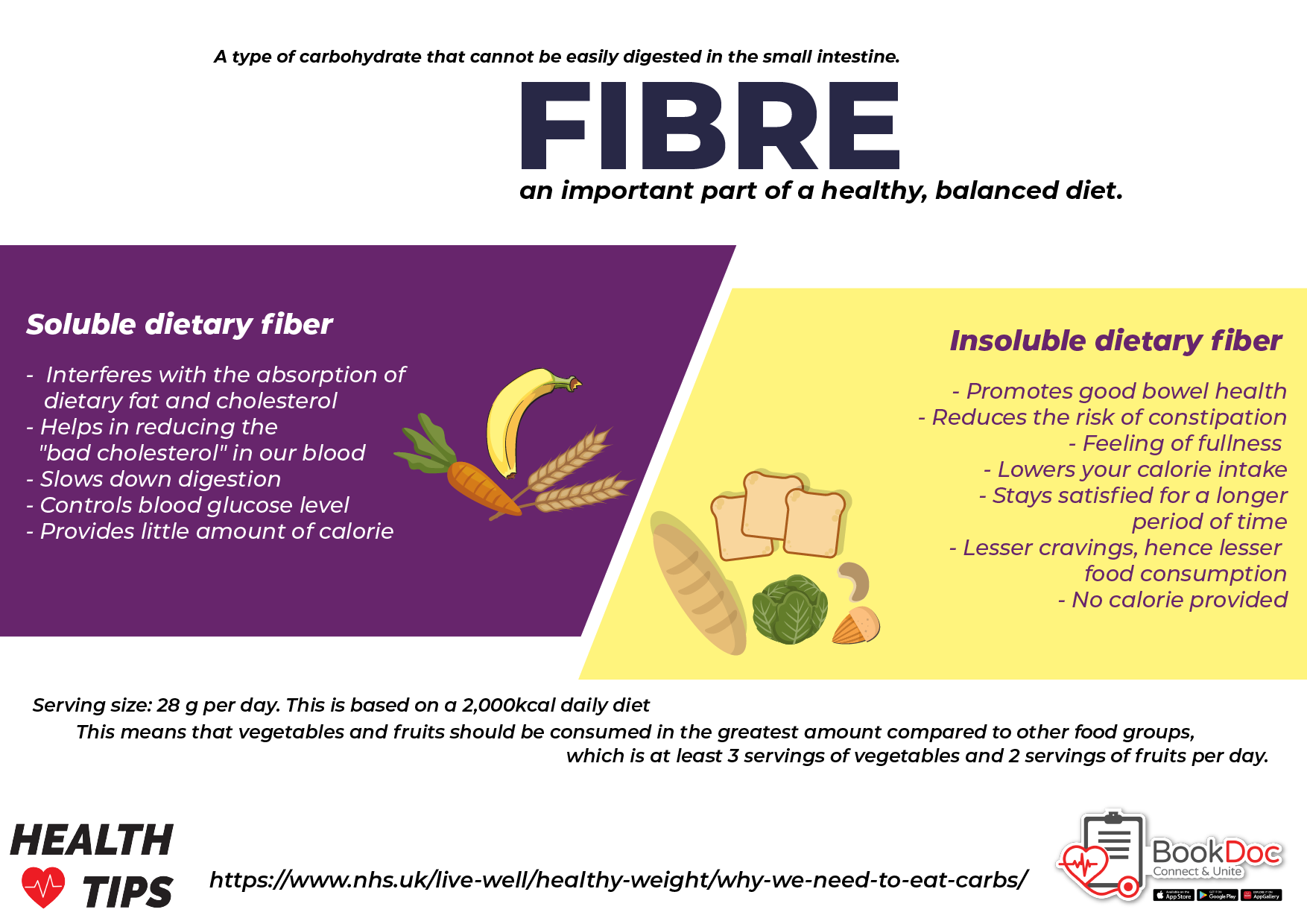 Some examples of source of fibre are wholegrains, fruits vegetables, peas, beans, pulses, nuts, seeds and the list go on. Be sure to take care of your gut health by getting enough of your daily fiber intake.
References:
https://www.accessdata.fda.gov/scripts/interactivenutritionfactslabel/dietary-fiber.cfm#:~:text=The%20Daily%20Value%20for%20dietary%20fiber%20is%2028%20g%20per%20day.&text=And%20remember%3A,per%20serving%20is%20considered%20low