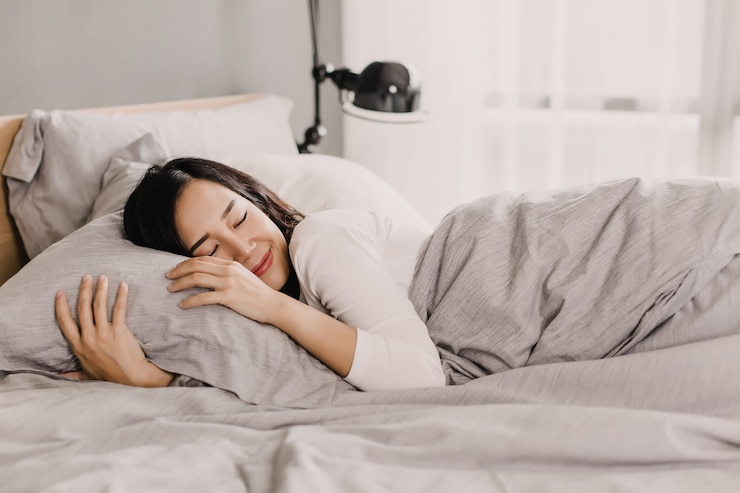 Globally, approximately 4 million deaths and 4.9% of disability-adjusted life-years are attributed to obesity annually (1). In Malaysia, the latest finding shows an alarming increase in the prevalence of obesity in the past 4 years (17.7% to 19.7%). This trend of obesity needs immediate action to reduce and prevent further development of this health issue. Among many contributing factors, the one that is often overlooked is poor sleep scheduling (3).
In this modern society, both children and adults are found to have increasingly poorer sleep and the trend continues to rise. Sleep time is often sacrificed in an attempt to balance work, family and recreation. Studies show that a lack of sleep, as well as other factors relating to sleep (late night schedules, irregular sleep patterns and poor sleep quality) can all contribute to an increased risk of obesity (3).
A recent study also shows that shorter sleep duration and poor sleep quality, lessens the efficacy among adults participating in dietary weight loss (4). In addition, those with less sleep have also been found to binge more excessively on late night snacking, with an increased craving for energy-dense snacks (4). Therefore, the following tips to sleep health are of utmost importance – not only to increase the quality of your sleep but also for more effective weight loss. So, reboot and rejuvenate yourself today with at least seven to eight hours of sleep each night. Together, we can make an impact to maintain good health and combat obesity.
Tips for Better Sleep
Be consistent. Have a good and regular sleep schedule by going to bed and waking up at the same time every day including weekends
Ensure your bedroom is quiet, dark, relaxing, and at a comfortable temperature
Avoid large meals, caffeine, and alcohol before bedtime
Keep your phone and any other devices away before sleeping
Be active. Exercise can help increase tiredness throughout the day, making it easier for you to fall asleep at night.
References:
Haijiang Dai, T. A. (2022). The global burden of disease attributable to high body mass index in 195 countries and territories, 1990–2017: An analysis of the Global Burden of Disease Study. PLoS Medicine, 17(7): e1003198.
Institute for Public Health (IPH, National Institutes of Health, Ministry of Health Malaysia. National Health and Morbidity Survey (NMHS) 2019: Vol I: NCDs – Non-Communicable Diseases: Risk Factor and other Health Problem. Kuala Lumpur; 2019.
Christopher E. Kline, E. R. (2021). The association between sleep health and weight change during a 12-month behavioral weight loss intervention. International Journal of Obesity, 45(3): 639–649.
Evangelia Papatriantafyllou, D. E. (2022). Sleep Deprivation: Effects on Weight Loss and Weight Loss Maintenance. Nutrients, 14(8): 1549.