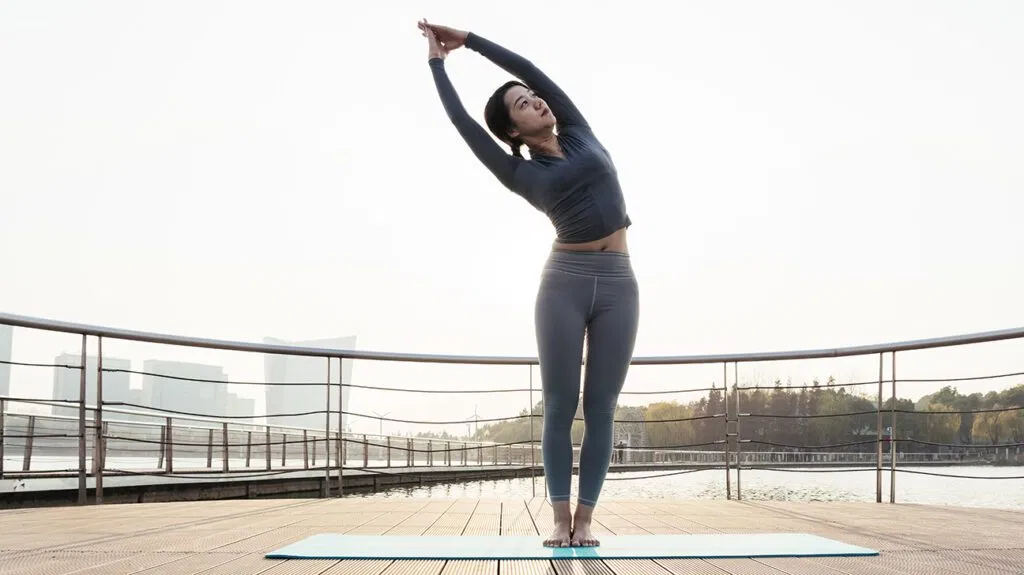 Stretching will make your body temperature increase and make your body ready to do an exercise.
– With one foot planted to the ground, stretch your other leg across to the side, knees bent. You should feel a stretch along the inner thigh of the planted leg. Try to hold this position for 20 to 30 seconds on each side.
– Using your arms to brace yourself against the wall, keep your belly firm and lean until you feel the stretch in the calf muscle of your back leg. Try to keep both feet flat. Hold it for 20 to 30 seconds on each side.
Chest and shoulder stretch
– You can move your hands to the top of your head — or a few inches above your head — to affect different parts of your shoulders and chest.
– Then tighten your butt (glute) muscles as you push your hips up toward the ceiling. Hold for a few seconds and repeat.
– Pull gently on the leg until you feel the thigh stretch. Hold it for 10 to 30 seconds.
– Take care not to extend your arms so far that you lift your hips up. Hold the position for 15 to 30 seconds.
Standing hip flexor stretch.
– Drop your tailbone down toward the floor and tuck your butt forward until you feel the stretch on the inside thigh of your rear leg. Hold for 20 to 30 seconds and then switch legs.