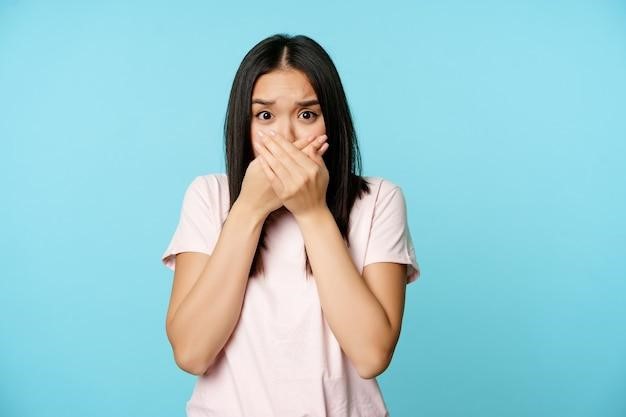 Oral Cancer is an abnormal growth of tissues in and around the oral cavity. It spreads rapidly and takes only five years for oral cancer to progress from stage one to stage four. Many survivors experience long-term problems, such as severe facial disfigurement, difficulty eating and speaking. The death rate associated with Oral Cancer remains particularly high due to the cancer being routinely discovered late in its development.  Therefore, it is of utmost importance that we identify and treat it early to prevent further development.
Sign & Symptoms:
Red-white patches
Ulcer lasting more than 2 weeks
Lumps on the lips, mouth or neck
5 Preventable Risk Factors for Oral Cancer:
Tobacco use – Be smoke-free
Alcohol intake – Drink less alcohol (men <2 drinks per day, women <1 drink per day)
Human Papillomavirus (HPV16) infection – Practice safe sex
Poor Nutrition – Consume more fruits and vegetables daily
Poor Oral Hygiene – Brush, floss, rinse and attend check-ups regularly
Good oral health can help you live a longer and healthier life! Let's practice good oral hygiene and combat this disease together!
Reference:
Che Omar et al. (2014, April 14). Oral cancer. PORTAL MyHEALTH. Retrieved October 7, 2022, from http://www.myhealth.gov.my/en/oral-cancer/
Sankaranarayanan R, Ramadas K, Amarasinghe H, et al. Oral Cancer: Prevention, Early Detection, and Treatment. In: Gelband H, Jha P, Sankaranarayanan R, et al., editors. Cancer: Disease Control Priorities, Third Edition (Volume 3). Washington (DC): The International Bank for Reconstruction and Development / The World Bank; 2015 Nov 1. Chapter 5. Available from: https://www.ncbi.nlm.nih.gov/books/NBK343649/ doi: 10.1596/978-1-4648-0349-9_ch5