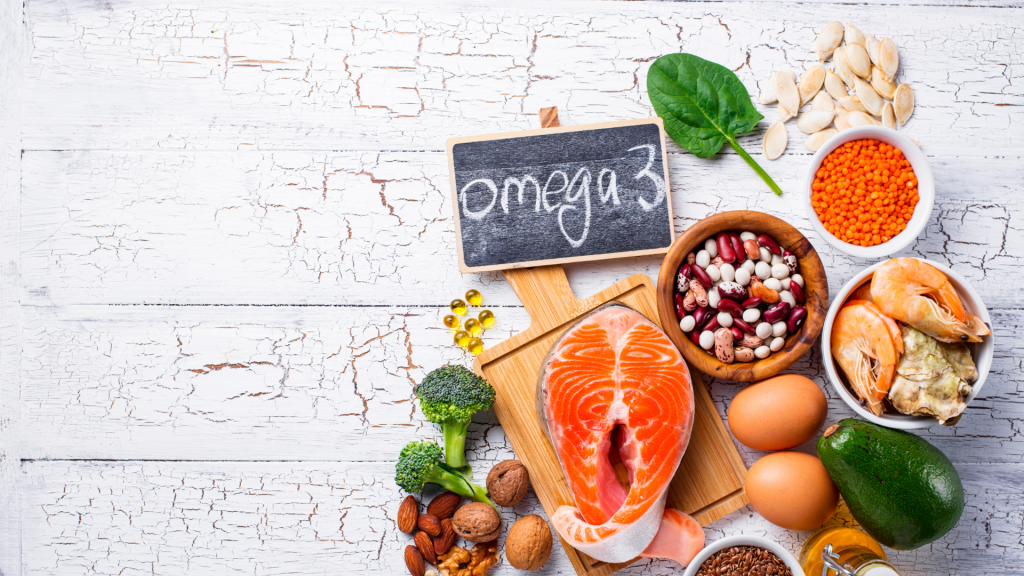 Omega-3 is a type of polyunsaturated fatty acid (PUFA) which is characterized by more than one carbon-carbon double bond in their backbone. This dietary fat consists of three main components, alpha-linolenic acid (ALA), eicosapentaenoic acid (EPA) and docosahexaenoic acid (DHA).
EPA and DHA can be most commonly found in cold water fish due to their higher body fat content (ie. salmon, tuna, halibut, sardines and mackerels). ALA on the other hand is an essential fatty acid, mainly found in vegetable oils and nuts, such as walnuts, flax seeds, flaxseed oil and leafy vegetables. Omega-3 fatty acids have many potential benefits for cardiovascular health and beyond heart health, it is also found to be associated with lower levels of inflammation.
Benefits of Omega-3:
Lowering triglycerides level (lipid lowering therapy in combination with statins¹
Lowering blood pressure²
Antiarrhythmic effect and as well as cardio protection³
Anti-inflammatory in Alzheimer disease and bowel disease⁴
Since 2002, The American Heart Association (AHA) has recommended the usage of omega-3 intake at a dose of 2g to 4g per day in reducing triglycerides². The US Food and Drug Administration has also approved the prescription of agents containing EPA plus DHA or EPA alone in treating patients with high TG².
References:
A.P. Jain, K. A. (2015). Omega-3 fatty acids and cardiovascular disease. European Review for Medical and Pharmacological Sciences, 19: 441-445.
Ann C. Skulas-Ray, P. W.-E. (2019). Omega-3 Fatty Acids for the Management of Hypertriglyceridemia: A Science Advisory From the American Heart Association. Circulation, 140:e673–e691.
Bornfedlt, K. E. (2021). Triglyceride lowering by omega-3 fatty acids: a mechanism mediated by N-acyl taurines. The Journal of Clinical Investigation, 131(6):e147558.
Rebecca Wall, R. P. (2010). Fatty acids from fish: the anti-inflammatory potential of long-chain omega-3 fatty acids. Nutrition Reviews, Vol. 68(5):280–289.