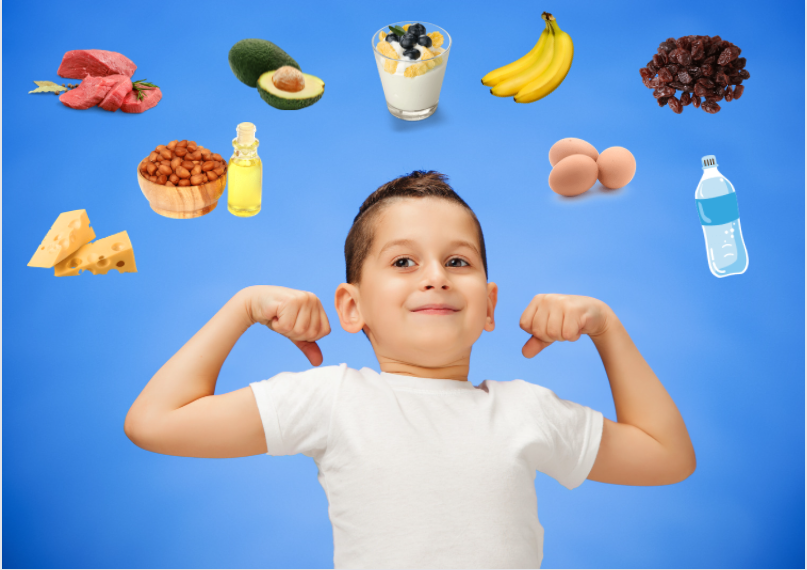 The muscle is one of the most important tissues in our body and the skeletal muscle is one of the few tissues classified as a 'voluntary tissue' – a tissue in which we can directly control through action and movement. It is not only responsible for our movements and carrying heavy loads, but it also helps blood flow throughout our body. Through the contraction of our muscles during strenuous activities the veins in our muscle compresses, increasing blood flow and ensuring we have the essentials to carry out various functions of the body.
Maintaining healthy muscles can help prevent muscle injuries, muscle loss and other serious illnesses. Therefore, a complete diet can help keep our muscles healthy and ready for action!
Here are a few tips to build and keep healthy muscle.
1. Have breakfast
Breakfast provides the energy to build muscle and helps you to stay satiated until yournext meal.
Examples: Omelet and cottage cheese
2. Eat more protein
Take protein between 0.8 -1g per kg of body weight to help repair tissue.
To make your life easier, include an estimated palm-sized portion of protein for every one of your meals.
Example: Nut, Egg, Yogurt and Beef.
3. Consume fruits and vegetables
Fruits and vegetables provide vitamin, mineral, antioxidants and fiber that aids thedigestion process while maintaining the body's fluid balance.
Example: Banana, raisin, dates.
4. Opt for Healthy Fats
Mono-saturated and polysaturated fats are considered good fats because they help to increase the HDL level. Also, increases the production of growth hormones thus kick-starting the buildup of muscle.
Example: Olive Oil, Canola Oil, Peanut Oil, Corn Oil, Peanut, Avocado, Fatty fish.
5. Drink more plain water
While doing strength exercises, the excretion of sweat, as well as the chances of dehydration increases. Dehydration can lead to impaired muscle recovery and muscle building.
Drink 6-8 glass/day.
6. Limit the intake of carbs or restrict to only after workouts
Carbs are the main energy supply to our body, but an excess intake can lead to weight gain.
Post workout carb consumption can prevent muscle loss while also helping to repair muscle.
Choose better carbs like brown rice, potatoes, pasta or quinoa.