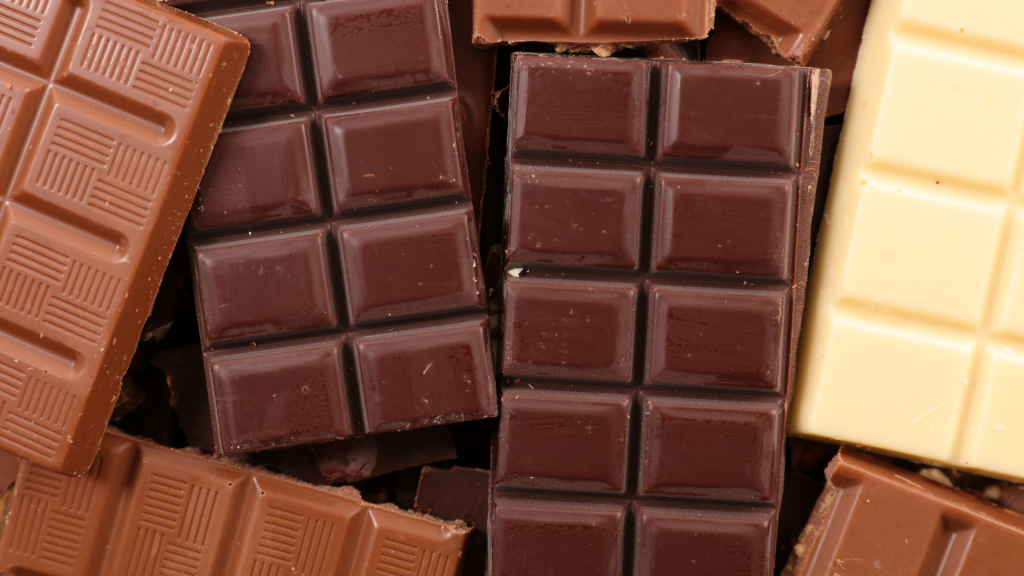 Chocolate is a delightful delicacy that captivates the taste buds of people worldwide. The chocolate available in the market falls into three categories: milk chocolate, dark chocolate and white chocolate. Chocolate's darkness depends on the proportion of cocoa solids made from cocoa beans, mixed with cocoa butter and sugar.
The most popular type of chocolate in Malaysia is milk chocolate, which usually contains about 10% cocoa. On the other hand, dark chocolate usually contains a minimum of 35% cocoa. Before purchasing, we can check how much cocoa is in the chocolate by looking for the "percent cacao" figure on the chocolate's label.
Did you know – cacao is the raw form of chocolate, while cocoa is the heated version of cacao? 
On the other hand, white chocolate contains only cocoa butter combined with sugar and other ingredients. In fact, it does not contain any cocoa.

Why is the amount of cocoa important for us to know? 
Well, the amount of cocoa is important because it is an indicator of the beneficial nutrients – which is the amount of dietary flavonoids, which is an antioxidant. Dark chocolate contains flavonoids and polyphenols that act as antioxidants, which can help fight against free radicals and oxidative stress in the body that may contribute to various health issues.
According to research, dietary flavonoids are also linked to a lower risk of heart diseases. Flavonoids in chocolate stimulate the production of nitrite oxide that can help relax the blood vessels while improving blood flow and reducing blood pressure.
Despite its health benefits, we have to be mindful that dark chocolate is high in calories and can lead to weight gain if eaten in excess. Therefore, it is crucial to enjoy chocolate in moderation, and as part of a well-balanced diet.
https://www.healthline.com/nutrition/7-health-benefits-dark-chocolate#TOC_TITLE_HDR_8
https://pubmed.ncbi.nlm.nih.gov/21550218/