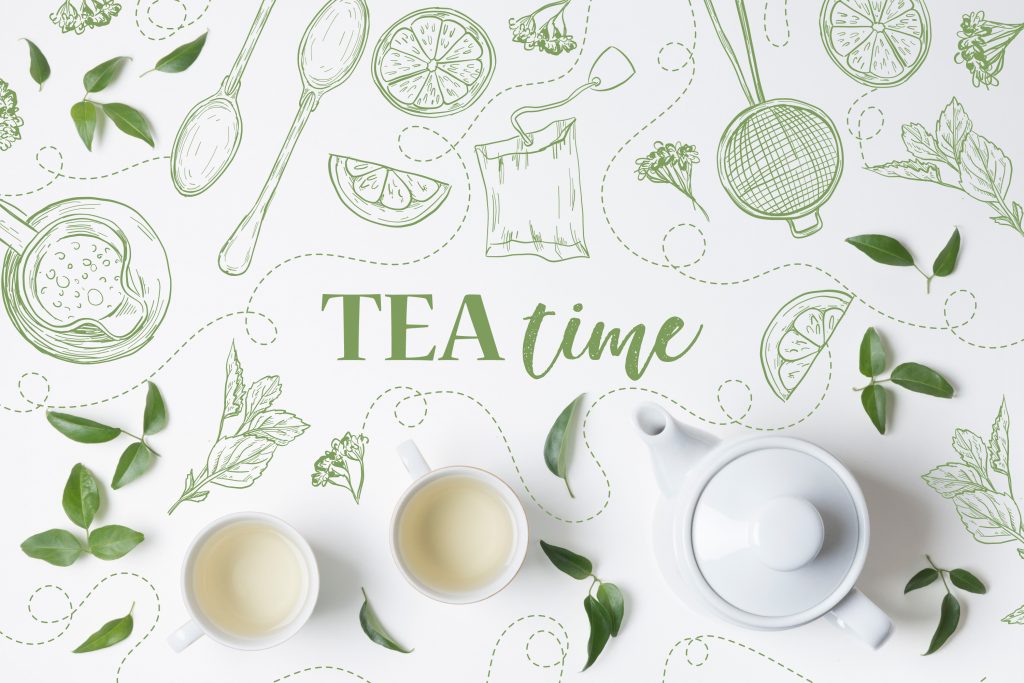 Green tea, produced from the non-fermented leaves called Camellia sinensis, is popular worldwide particularly in Japan, for its health benefits. Frequently found as green tea, green tea is normally consumed as a healthy beverage due to its primary polyphenolic compound known as catechins. 
Green tea contains antioxidant compounds including flavonoids, vitamins, and other polyphenols. The antioxidant properties of green tea leaves vary depending on their type and origin. Catechins, such as epicatechin, epigallocatechin, epicatechin gallate and epigallocatechin gallate, have a strong ability to neutralize reactive oxygen and nitrogen species. Significantly, green tea catechins are frequently recognized for their effectiveness in the prevention of various types of cancer, including lung cancer, breast cancer, esophageal cancer, stomach cancer, liver cancer and prostate cancer.
In addition, green tea has also been associated with weight loss via increased energy expenditure and fat oxidation, reduced lipogenesis, and decreased CHO absorption. The effects on body weight and adiposity might be influenced by the caffeine content or synergism between catechins and caffeine. While evidence from the literature is relatively mixed, some studies have confirmed the effects of green tea in reducing body weight, and abdominal body fat, and preventing metabolic syndrome.
Green tea has minimal to moderate adverse effects on health such as nausea, constipation, abdominal discomfort, and increased blood pressure. It is advisable to consume green tea with food for its beneficial effect and to minimize the possible risk of liver damage as reported if taken on an empty stomach.
How much green tea should I drink per day?
Scientific research indicates that consuming up to 11 cups of green tea per day is generally considered safe for healthy adults. However, even a moderate intake of one and a half to two cups of green tea can already be associated with various health benefits, particularly in terms of weight management.
References: 
Musial et al. 2020. Beneficial properties of green tea catechins. Int. J Mol Sci: 21(5):1744

Janssens et al. 2016. Nutraceuticals for body-weight management: The role of green tea catechins.

Physiology & Behaviour

;1(162)3:83-87.

Hibi et al. 2018.

Efficacy of tea catechin-rich beverages to reduce abdominal adiposity and metabolic syndrome risks in obese and overweight subjects: a pooled analysis of 6 human trials.

Nutrition Research

; 55.

Hursel et al. 2009. The effects of green tea on weight loss and weight maintenance: a meta-analysis.

International Journal of Obesity

; 33:956-61.

Jurgens et al. 2012. Green tea for weight loss and weight maintenance in overweight or obese adults: Cochrane Database Systematic Reviews.

Roslim et al. 2021. Complementary and alternative therapies for obesity and overweight problems. Penerbit UniSZA.

Mah et al. 2022. Dietary supplements for weight management. A narrative review of safety and metabolic health benefits. Nutrients; 14:1787.
By,
Assoc. Prof. Dr. Aryati Ahmad
Faculty of Health Sciences
Universiti Sultan Zainal Abidin