Step Up: Choose the Stairs
Walking up the stairs or escalator is a good way to increase your steps. If you live or work on a higher floor, try to get off a few floors before and enjoy the walk up.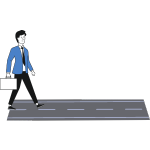 Park & Stride: Walk the Extra Steps
Park your vehicle further from your destination and start your day with that confident morning stride to boost your energy.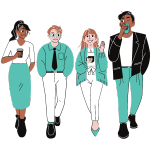 Midday Strolls: Lunch Break Escapes
Step out of your workplace and explore new places around you. Take this time to discover new restaurants and enjoy the lunchtime walk with your colleagues.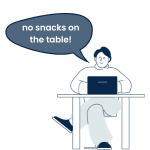 Stash Your Snacks Away From the Work Desk
Keeping our snacks away from the table encourages us to walk towards it. Taking extra steps for a small treat sounds like a good deal.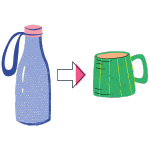 Swap the Bottle: MUG Up for Health
By making the switch from a bottle to a mug, we can increase our daily steps when we need a refill. Stay hydrated, everyone!
Sync your steps in our BookDoc app and start monitoring your daily step counts now!