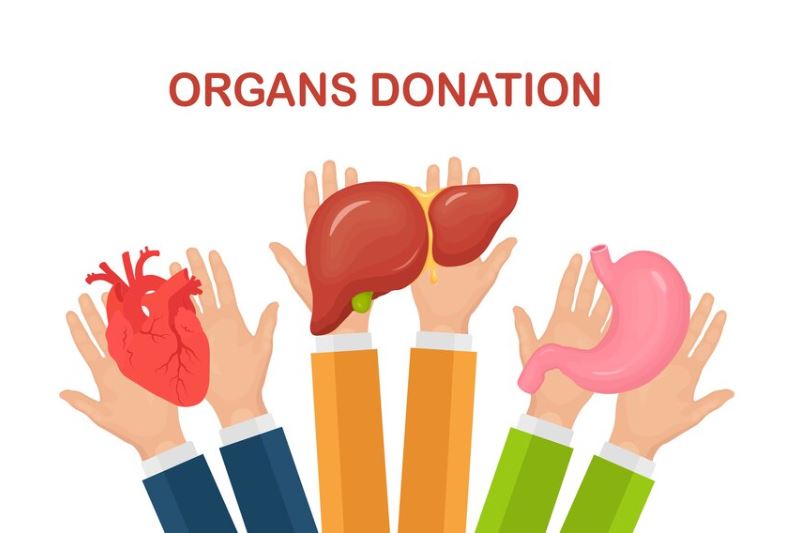 Organ donation is a life-saving process where an organ or tissue is given from one person to another in need of a transplant. It holds immense importance as it can save and enhance the lives of individuals suffering from organ failure or medical conditions. Various organs, such as the heart, lungs, liver, kidneys, pancreas, and small intestines, can be donated, along with tissues like corneas, skin, bone, bone marrow, and stem cells.
The Statistics of Organ Donation & Transplantation in Malaysia (May,2023) reveals a concerning reality – a substantial number of patients await an organ donor, with a staggering 9097 individuals currently on the waiting list. However, the organ donor registration rate remains alarmingly low, with only 1.3% of Malaysians pledging to donate their organs. Nevertheless, the government has proactively taken steps to address this issue by utilizing platforms like MySejahtera to make the registration process more accessible and raising awareness among the public. With these efforts in place, there has never been a better time to sign up as an organ donor.
Let's explore a few reasons why pledging to become an organ donor is crucial:
Saving Lives:

By pledging to donate your organs, you have the potential to save multiple lives. Organ transplantation is often the last resort for individuals with end-stage organ failure. Your generous gift of organs, such as the heart, lungs, liver, kidneys, pancreas, and small intestines, can provide a renewed chance at life for those in need.

Inspiring Others: Your decision to become an organ donor can serve as an inspiration to your family, friends, and colleagues. By sharing your choice and encouraging others to join you, you can create a positive ripple effect, inspiring more people to consider organ donation.
Advancing Medical Science: Organ donation plays a vital role in advancing medical research and improving transplant procedures. Your donation can contribute to the development of new techniques, medications, and treatments, ultimately benefiting future patients and improving their quality of life.
Taking the pledge to become an organ donor is a powerful commitment to saving lives and promoting the well-being of others. Registering as an organ donor is typically a simple process, often accessible online or through the MySejahtera app. Your decision today has the potential to bring hope and healing to someone in need tomorrow. Take the pledge now and help save lives!
Together, let us make a difference and contribute to a brighter future through organ donation.
Check out this link to find an experienced healthcare practitioner to address your concerns and provide personalized recommendations.
References:

Ministry of Health Malaysia & Department of Statistics Malaysia. (2023). Organ Donation | KKMNOW. Data.moh.gov.my. https://data.moh.gov.my/organ-donation
National Transplant Resource Centre (NTRC). (2021). NTRC Homepage – EN. DERMA ORGAN. https://www.dermaorgan.gov.my/pstn-homepage-en/