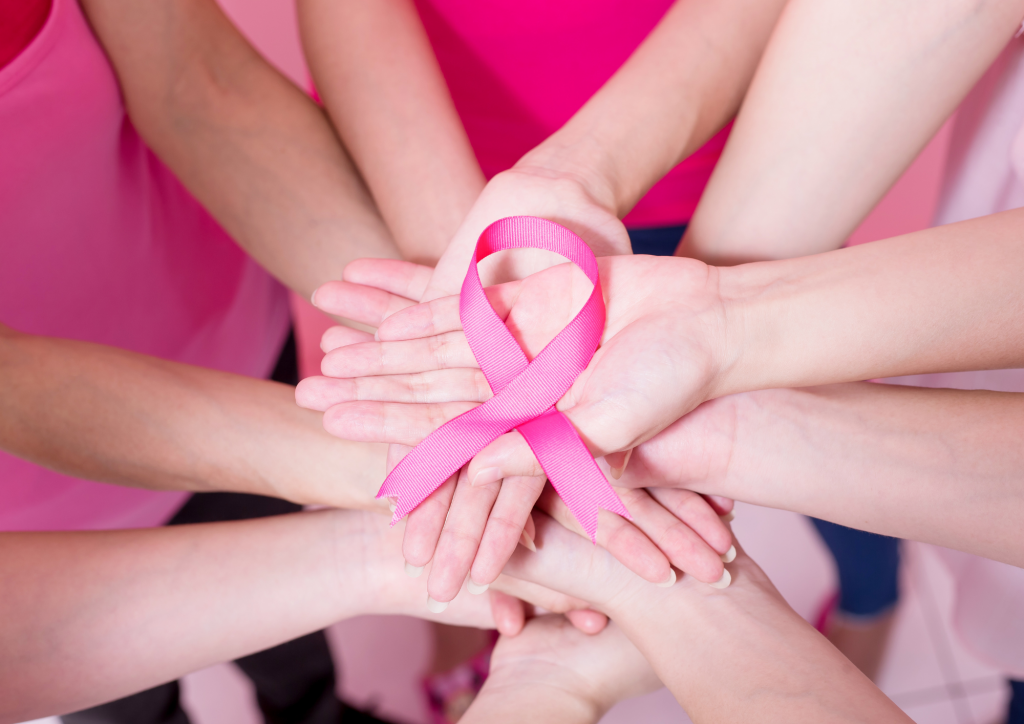 Battling with breast cancer is not a desolate journey. 1 out of 19 women in Malaysia is at risk for breast cancer. Providing a safe space for the survivors can begin with a strong understanding and awareness of the condition. Breast cancer is the most common cancer diagnosed among women and with early detection, it can help increase their survival rate.
Empowering everyone, not just women, is a crucial approach to improving the prevention and disease prevalence. It can start with us and even through this article. With more exposure and information, breast cancer awareness and screening practices can be broadly spread.
Signs & Symptoms
Observing the appearance of the breast for symptoms should be the first step to promote early detection and could be a life-changing approach for the survivors. Here are some details in inspecting unusual symptoms of the breast: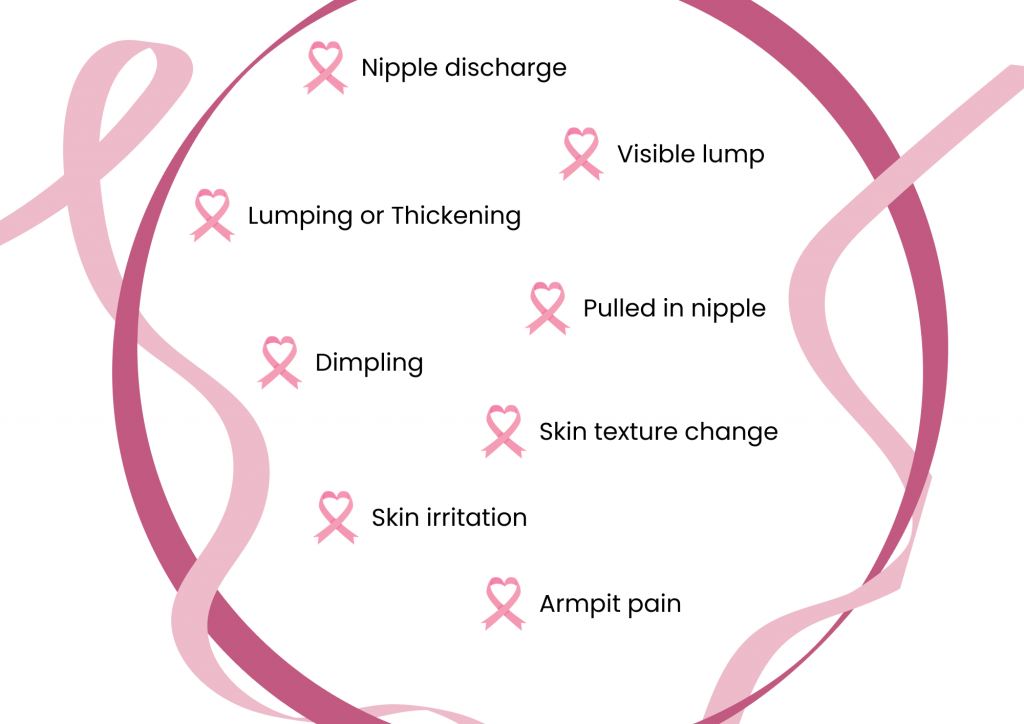 Did you know?
Although rare, men can also be affected by breast cancer.

Women who had no children or had children after 30 years old face a higher risk of breast cancer.

Breast cancer is often diagnosed at later stages.

Breast cancer is more common in women aged 45 years old and above.
How to monitor your breast health?
Breast Self-Examination
Breast Self-Examination (BSE) is a practical and convenient method to examine breast tissue. It is recommended to practice this self-examination at least once a month for all age groups of menstruating women. Below are the simple step-by-step for the breast self-examination: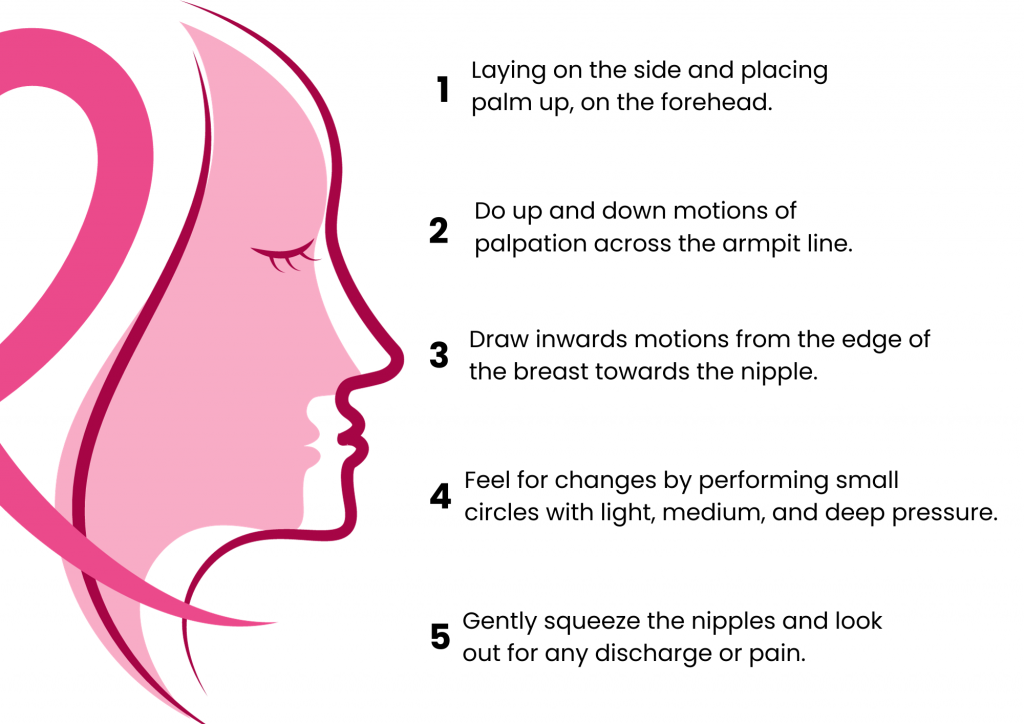 While not all lumps are cancerous, if there are any signs or symptoms presented, consult your doctor or health expert immediately for further examination.
Breast cancer screening tests
Early detection may not be able to completely remove the cancer, but having frequent tests done can provide an easier treatment and better prognosis.
1. Mammogram
Mammogram is an early detection tool for unusual lumps or tumor that are too small to be felt through touch. Regular mammograms are recommended for women, typically starting around the age of 40, and they may be performed more frequently for individuals with certain risk factors or family history of breast cancer.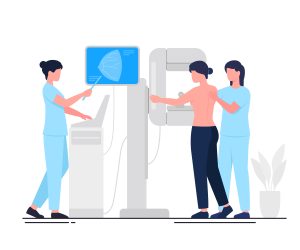 2. Clinical Breast Examination (CBE) 
Experts like doctors, nurses, and other trained medical personnel will make a physical inspection of the patient's breast and examine the overall breast shape and condition. The examination will consist of their visual inspections, palpation with their hands, and nipple evaluation.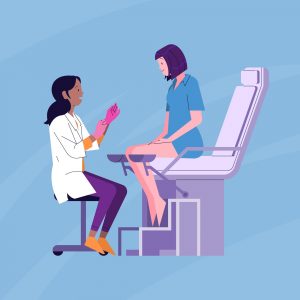 The awareness we built today may not necessarily cure cancer as a whole, but the knowledge we gain will guarantee a better and more efficient approach toward disease prevention. Reach out to experts and doctors with just one click here and get a direct consultation through our BookDoc app if you have further inquiries or concerns.

Amirah, Dietitian
Reference:
1. Lee, M.-S., Ma', Dayang Puteri Nadhirah Izhar, Sayyida Nafisah Ishak, Syazana, W., Mohd, N., & Muhammad Nazrullah Kamaluddin. (2019). Awareness on breast cancer screening in Malaysia: a cross sectional study. Biomedicine, 9(3), 18–18. https://doi.org/10.1051/bmdcn/2019090318
2‌. Pippin, M. M., & Boyd, R. (2023). Breast Self-Examination.  https://www.ncbi.nlm.nih.gov/books/NBK565846/
3. Centre for Disease Control and Prevention (CDC) (2022). What Is Breast Cancer Screening?  https://www.cdc.gov/cancer/breast/basic_info/screening.htm‌‌