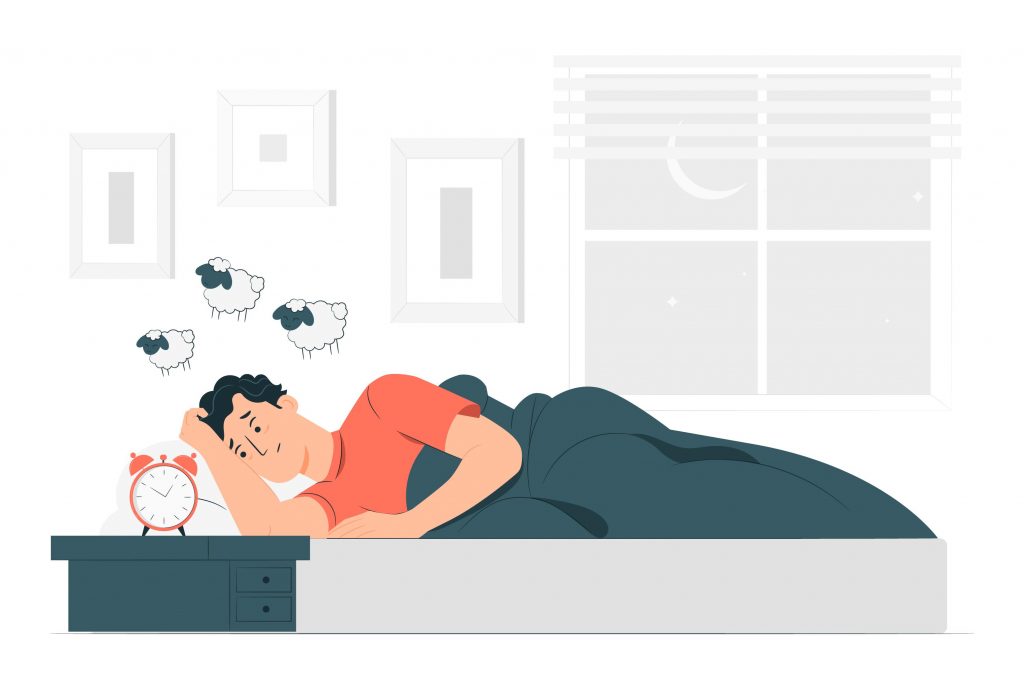 The impact of sleep on body weight is a subject of increasing interest, particularly in light of the challenges posed by modern lifestyles that often interfere with individuals' ability to get adequate rest. As with proper diet and exercise, sleep is a critical component of overall health, including brain function and emotional well-being. Furthermore, chronic sleep deprivation has been linked to an increased risk of numerous health conditions, including cardiovascular disease and obesity¹. Research has since provided compelling evidence linking insufficient sleep duration with higher risks of obesity and its associated complications². Specifically, a consistent pattern of sleep duration at or below six hours per night has been linked to elevated body mass index (BMI)³.
Sleep deprivation, typically defined as less than six hours of sleep per night, can have several adverse effects on weight management, including:
Hormonal changes – alterations in hormone levels, including increased production of the hunger hormone ghrelin and reduced levels of the satiety hormone leptin².
Prolonged eating duration – greater likelihood of snacking during extended waking hours⁴.
Increased preference for unhealthy foods – a propensity for late-night snacking on high-energy, low-nutrient-density foods such as fast food and junk food⁴.
Impaired weight loss efforts – reduced effectiveness of dietary interventions aimed at weight reduction⁵.
Decreased physical activity – heightened fatigue during the day resulting from inadequate sleep, leading to less physical activity and increased screen time⁶.
The recommended amount of sleep for adults between the ages of 18 and 60 is seven to nine hours per night, with an optimal average of 7.5 hours². Adequate sleep is essential for maintaining physical and emotional well-being, and should be prioritized as a fundamental component of self-care. It is important to recognize the critical nature of sleep as a biological necessity and to safeguard sufficient time for restorative rest in order to promote optimal health.
References:
Goran Medic, M. W. (2017). Short- and long-term health consequences of sleep disruption. Nature and Science of Sleep, 9: 151–161.
Pannain, G. B. (2011). Sleep and obesity. Curr Opin Clin Nutr Metab Care, 14(4): 402–412.
Evangelia Papatriantafyllou, D. E. (2022). Sleep Deprivation: Effects on Weight Loss and Weight Loss Maintenance. Nutrients, 14(8): 1549.
Andrea M. Spaeth, D. F. (2013). Effects of Experimental Sleep Restriction on Weight Gain, Caloric Intake, and Meal Timing in Healthy Adults. Sleep, 36(7): 981–990.
Evangelia Papatriantafyllou, D. E. (2022). Sleep Deprivation: Effects on Weight Loss and Weight Loss Maintenance. Nutrients, 14(8): 1549.