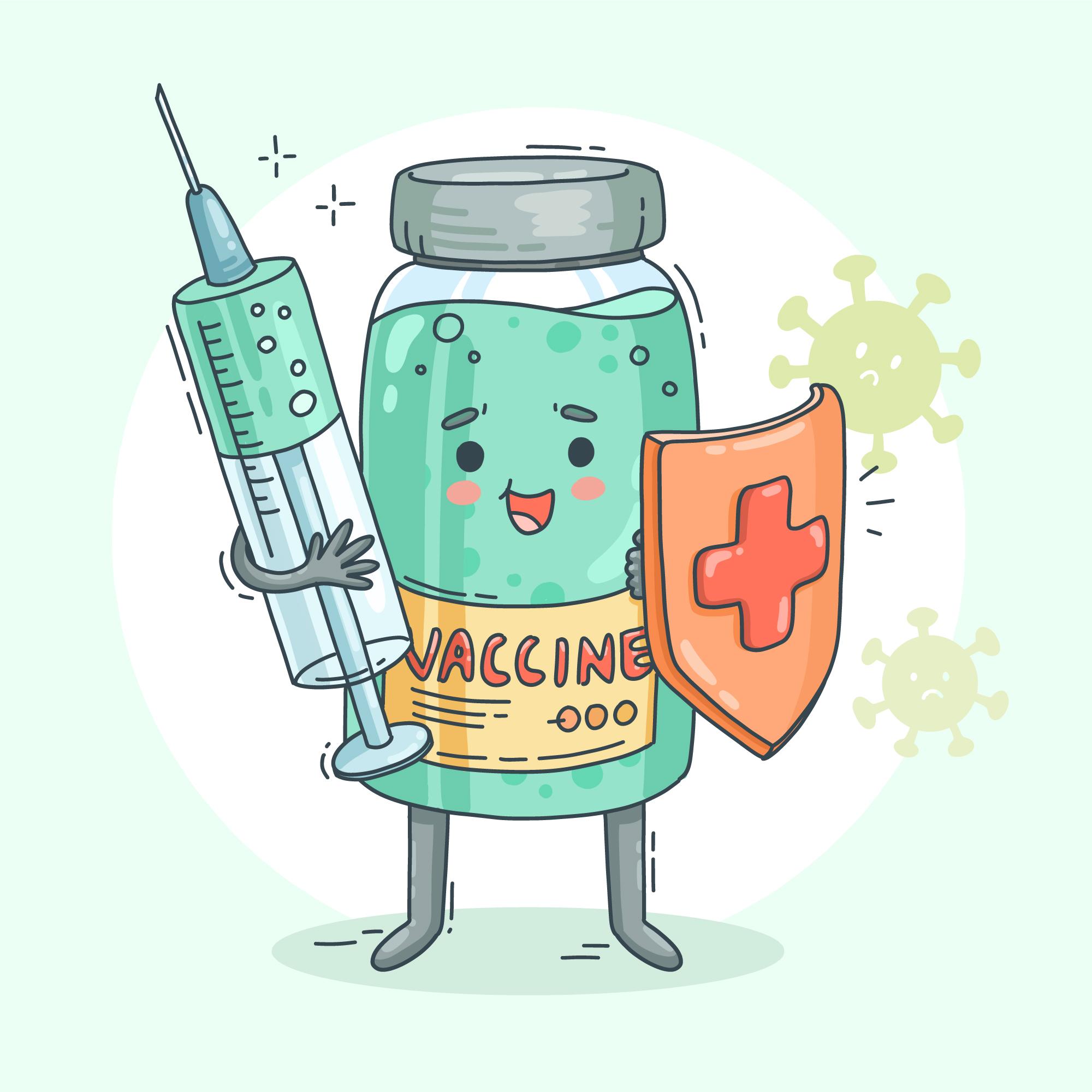 In today's rapidly changing world, ensuring a healthy future has become more crucial. As we navigate through the complexities of modern life, the significance of prioritizing health cannot be overstated. Vaccination is one of the most effective ways to safeguard our well-being and our communities' well-being. With the hashtag #GetVax, we encourage adults to take charge of their health and embrace the power of vaccination to celebrate a healthy tomorrow.
Vaccination is not just for children; it is a lifelong journey that continues into adulthood. Adults can strengthen their immune systems against various preventable diseases by getting vaccinated.
Understanding How Vaccines Work:
Introduction of Weakened or Inactivated Pathogens: Vaccines contain a weakened or inactivated form of the pathogen responsible for a particular disease. This weakened, or dead pathogen is introduced into the body through a vaccine. The immune system recognizes it as foreign and potentially harmful as it enters.
Immune Response and Antibody Production: Upon recognizing the pathogen, our body's immune system springs into action. It begins producing specialized proteins called antibodies that target the weakened pathogen. These antibodies work tirelessly to neutralize the invader, preventing it from causing harm.
Building Immunity: As the immune system successfully neutralizes the weakened pathogen, it does not stop there. It creates memory cells that remember the specific characteristics of the pathogen. These memory cells are essential because they remain vigilant and prepared to fight if the real, active pathogen ever attacks in the future.
Benefits of Vaccination:
Strengthens our immune system & protects us from dangerous diseases:

Vaccination exposes the body to a weakened or inactivated form of a pathogen, prompting the immune system to produce antibodies that offer protection against future infections. By boosting our immunity, vaccines help prevent various dangerous and potentially life-threatening diseases, such as measles, mumps, rubella, polio, and influenza. They have been instrumental in eradicating or drastically reducing the prevalence of many deadly illnesses over the years.
Protects people around you through herd immunity, especially people who are not well enough to be vaccinated:

Herd immunity, also known as community immunity, occurs when a sufficient proportion of the population becomes immune to a disease through vaccination or previous infection. When a large portion of the community is immune, the spread of the disease is limited, even among individuals who cannot be vaccinated, such as those with compromised immune systems, pregnant women, or infants too young to receive certain vaccines. By getting vaccinated, individuals not only protect themselves but also contribute to safeguarding the vulnerable members of their community, reducing the risk of outbreaks and protecting those who are most at risk.
Saves time and money spent on healthcare:

Vaccination helps prevent infectious diseases that can lead to severe illness, hospitalizations, and costly medical treatments. By reducing the incidence and severity of preventable diseases, vaccines alleviate the burden on healthcare systems, allowing healthcare providers to focus on other medical issues. Additionally, avoiding illnesses through vaccination means less time off work or school due to sickness, leading to increased productivity for individuals and the economy as a whole.
Vaccines can prevent infections that may cause cancer:

Some vaccines, like the human papillomavirus (HPV) vaccine and hepatitis B vaccine, are effective at preventing infections that are linked to an increased risk of developing cancer. For example, the HPV vaccine protects against several strains of the virus that can cause cervical, anal, and other cancers. By getting vaccinated against such viruses, individuals can reduce their chances of developing these types of cancers, leading to better overall health outcomes and potentially saving lives.
Vaccination is a crucial step in securing a healthier tomorrow. As responsible adults, let us embrace vaccination, not just for ourselves but also for the collective well-being of our communities. Let us pave the way to a healthier, happier future by saying #GetVax!
Check out this link to find an experienced healthcare practitioner to address your concerns and provide personalized recommendations.