Great Eastern, a renowned name in the Asian insurance industry, has taken a significant leap forward in prioritizing the health and well-being of its employees by joining forces with BookDoc. This strategic partnership aims to reshape Great Eastern's Corporate Wellness Programme, promising a more comprehensive approach to employee welfare that includes a host of engaging activities such as health carnivals, virtual challenges and monthly nutrition webinars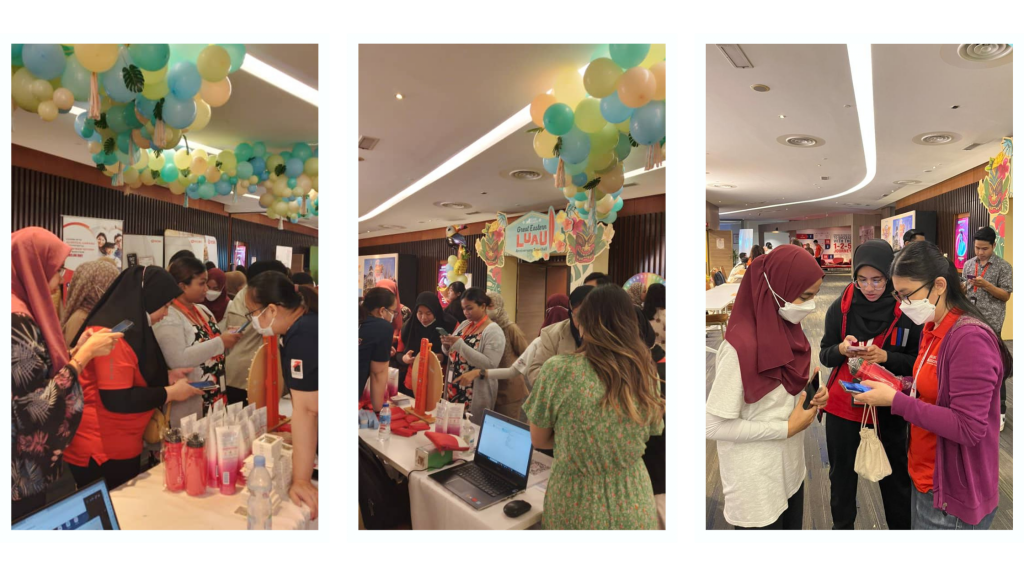 In today's dynamic corporate landscape, where the welfare of employees holds paramount importance, Great Eastern's move underscores its commitment to the wellness of its workforce. This partnership with BookDoc represents a holistic effort to ensure the well-being of their employees is prioritized and supported effectively.
A Comprehensive Wellness Approach
The cornerstone of this initiative is the introduction of health carnivals. These vibrant events provide employees with the opportunity to participate in a variety of health and wellness activities. From exciting fitness challenges that invigorate the body to health workshops that provide awareness & education, these activities not only promote physical well-being but also foster a sense of camaraderie and belonging among colleagues.
In addition to the spirited health carnivals, the programme will feature monthly nutrition webinars, led by expert dietitians from BookDoc. These webinars aim to educate employees about healthy eating habits, enabling them to make informed dietary choices. The impact of this knowledge extends beyond the workplace, enhancing personal well-being and overall health.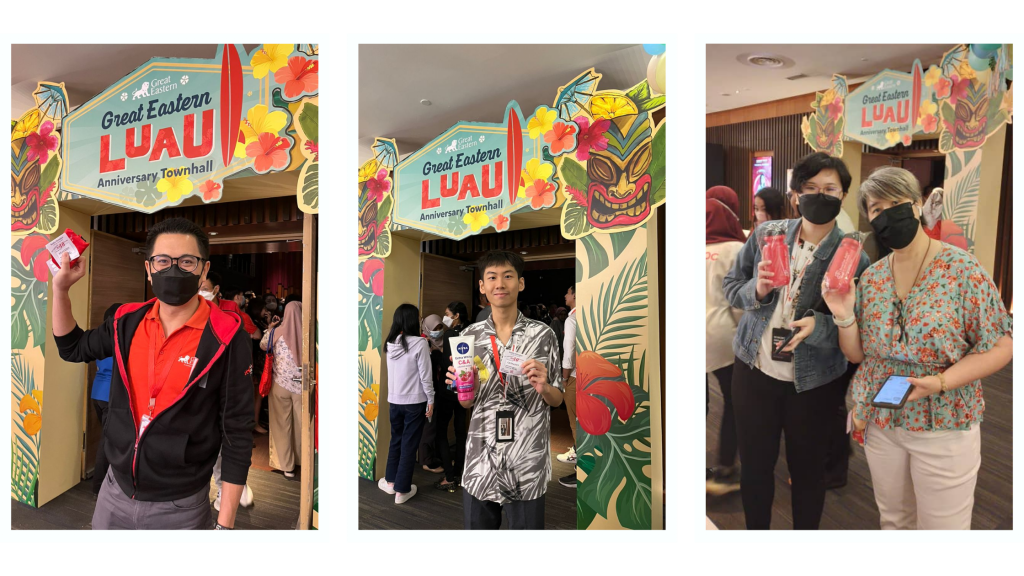 Virtual Fitness Challenges for the Modern Employee
Recognizing the flexibility that modern work environments demand, Great Eastern is embracing virtual fitness challenges. These challenges, accessible from anywhere, offer employees a fun and motivating way to stay active and engaged. Whether it's competing with colleagues or pursuing personal fitness goals, virtual challenges empower employees to maintain their health on their own terms.
Guidance in Nutrition & Health Monitoring Tools
Complementing the nutrition webinars, Great Eastern offers nutritional guidance to ensure that employees have access to the latest information on healthy eating and lifestyle choices. This guidance fosters long-term health improvements.
Furthermore, the programme incorporates essential health monitoring tools. These cutting-edge technologies allow employees to track their health and food intake, offering real-time insights from their expert team of dietitians & nutritionists. This ensures we can support their employees to stay on top of their health.
Empowering a Healthier Workforce
Great Eastern's partnership with BookDoc not only showcases their dedication to employee well-being but also empowers their corporate clients to cultivate healthier, more engaged, and more productive workforces.
Healthy employees are not only more productive but also tend to require fewer medical interventions, ultimately reducing healthcare costs. By investing in the well-being of their employees, Great Eastern is paving the way for a brighter, healthier, and more prosperous future for both businesses and their workforce.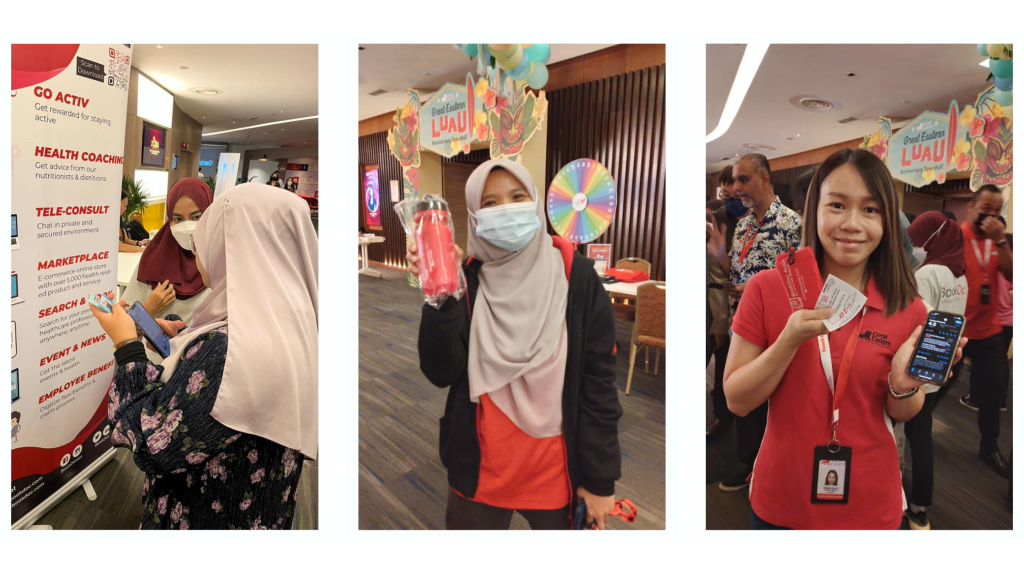 Great Eastern's collaboration with BookDoc for their Corporate Wellness Programme sets a remarkable standard in corporate wellness. With its dynamic mix of health carnivals, nutrition webinars, virtual fitness challenges, nutritional guidance, and health monitoring tools, this programme promises to empower employees to take control of their health and well-being, thereby enriching both their personal and professional lives. This forward-thinking initiative signals a brighter future for corporate wellness across Asia and beyond.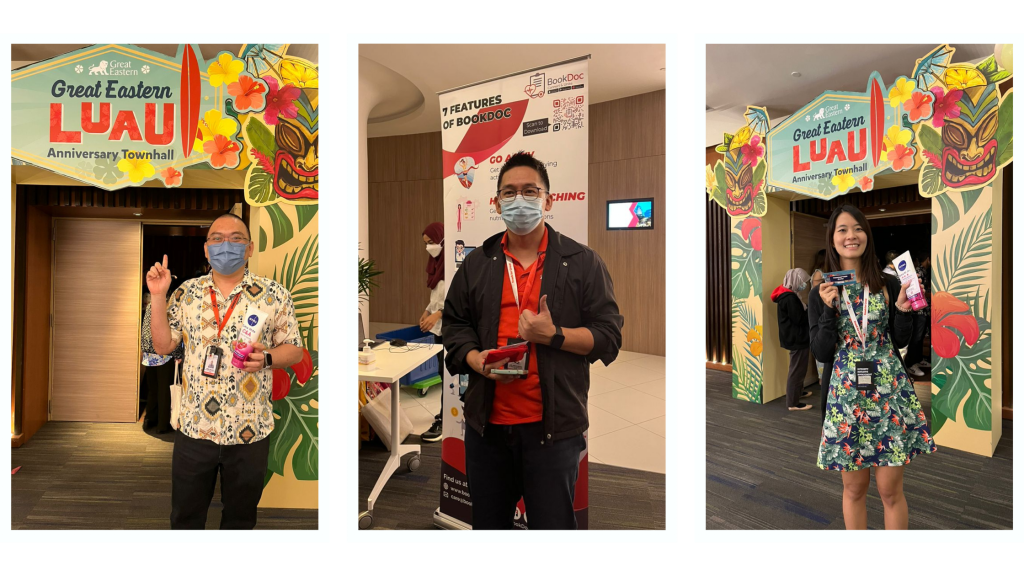 Unlock a healthier and more productive workforce today.
📞  Contact us to explore how our Corporate Wellness Program can benefit your company and employees.
Jack (http://wa.me/60162036211 / jacktan@bookdoc.com)
Jowynna (http://wa.me/601156366815 / jowynna@bookdoc.com)
For more information: please visit this link
Corporate Wellness Program