In an age where health takes centre stage, understanding one's body composition and adopting a balanced nutrition plan are fundamental steps toward a healthier lifestyle. Recognizing this vital need, BookDoc proudly introduced innovative Body Composition Analysis and Nutrition Consultation booths at the Great Eastern Health Carnival, showcasing our commitment to personalized corporate wellness solutions, and offering attendees a holistic approach to well-being.
Body Composition Analysis:
Body Composition Analysis stands as a beacon of knowledge in the realm of health and fitness. It delves beyond mere weight measurement, unraveling the intricate details of one's physique such as muscle mass and body fat percentage. This insightful analysis lays the foundation for tailored fitness regimes and targeted health strategies. By understanding individual body compositions, employees can make informed decisions, enabling them to achieve their health goals effectively and sustainably.
Why Nutrition Consultation Matters:
Nutrition isn't just about counting calories; it's about nourishing your body with the right nutrients. Nutrition Consultation, another cornerstone of our corporate wellness solutions, bridges the gap between dietary habits and optimal health.
Experienced nutritionists assessed employees' dietary intake, identified possible deficiencies, and offered personalized dietary advice. These consultations empower individuals to make informed choices, ensuring they get the essential nutrients their bodies need. Whether it's managing weight, boosting energy, or addressing specific health concerns, expert guidance in nutrition is invaluable.
The Impact on Health and Well-being: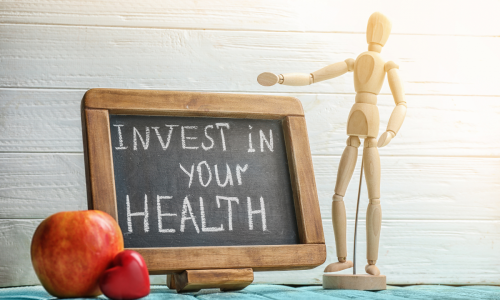 The initiatives undertaken by BookDoc exemplify the importance of these services in the corporate wellness landscape. By providing employees with access to accurate body composition analysis and expert nutrition guidance, organizations invest in the long-term health and productivity of their workforce. A healthier workforce is a more engaged, motivated, and resilient workforce. Employees armed with a better understanding of their health are better equipped to manage stress, increase productivity, and contribute positively to their workplace environment.
Great Eastern Mini Health Carnival:
At the Great Eastern Mini Health Carnival, BookDoc's Body Composition Analysis and Nutrition Consultation booths created a buzz of excitement and curiosity. Employees from various departments had the opportunity to undergo detailed body composition analysis, gaining valuable insights into their health. Paired with one-on-one nutrition consultations, participants received expert advice on improving their dietary habits. These personalized consultations empowered attendees with the knowledge and motivation needed to embark on a transformative wellness journey.
In conclusion, BookDoc's Body Composition Analysis and Nutrition Consultation booths at the Great Eastern Health Carnival are not merely services; they are an embodiment of our commitment to revolutionise corporate wellness. By embracing these initiatives, organizations acknowledge the individuality of their employees' health needs. In doing so, they pave the way for a corporate culture where health is not just a priority but a sustainable lifestyle, enhancing the lives of employees and the success of businesses alike.