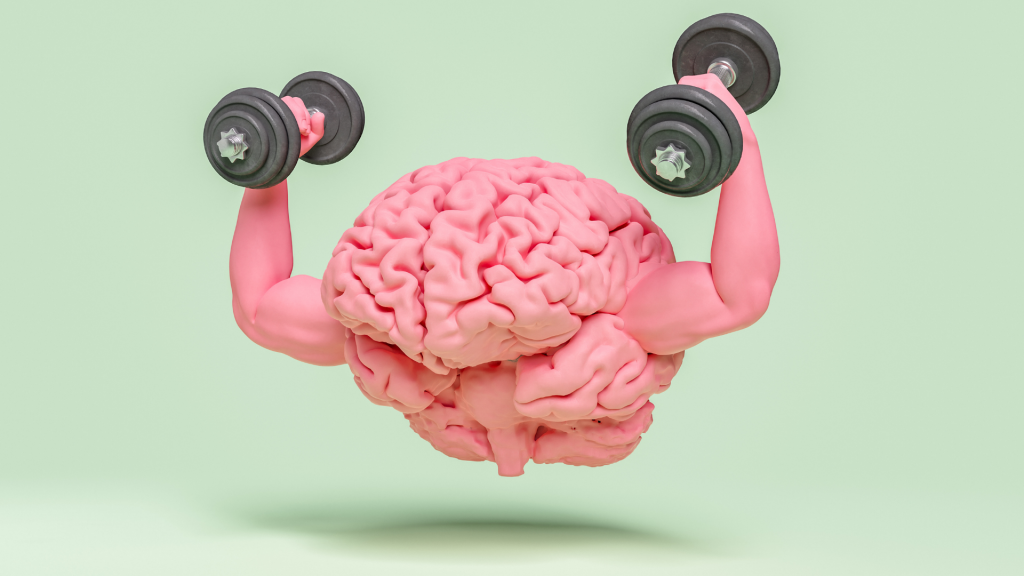 Does it ever occur to you to feel that profound sense of satisfaction after completing a workout or winning a sports event, or that rewarding sensation after overcoming a physical challenge? All of these gratifying and fulfilling feelings are caused by the release of positive hormones in our brain triggered by physical activity. 
Numerous factors can contribute to the production of these hormones and in this article, we are going to see how various forms of exercise can influence our mental well-being.
POSITIVE HORMONES AND THEIR FUNCTIONS
Hormones are the signaling chemicals that are produced by the brain for these communication, consisting a variety of the roles that purposely impact our body's responses. Among those roles is the regulation of our mood. Here are some of the mighty happy chemicals: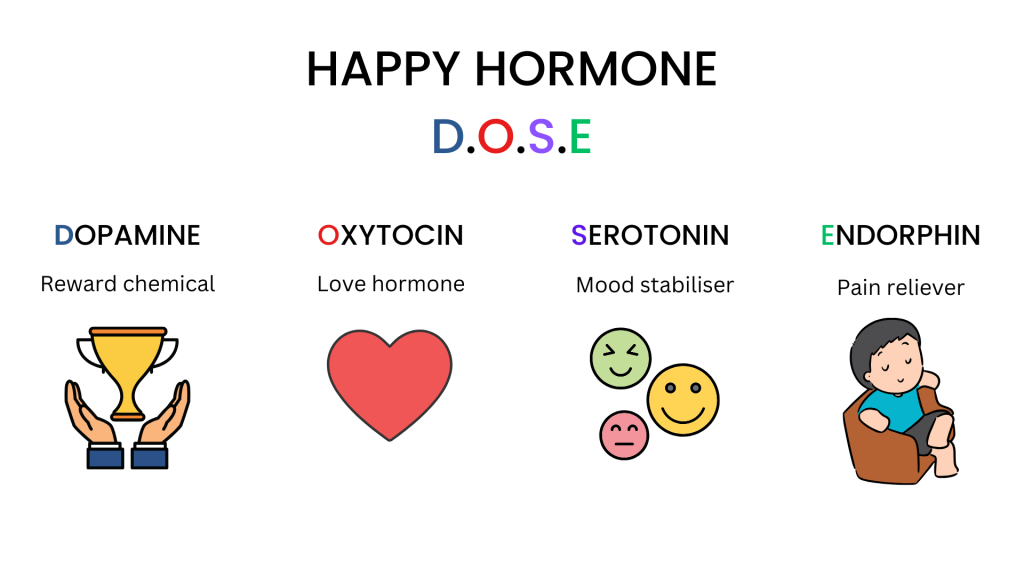 HOW DIFFERENT PHYSICAL PURSUITS AFFECT OUR MENTAL?
The positive hormones, also known as the happy chemicals, are what we strive to increase. The good news is one of the easiest ways to do this is by moving your body!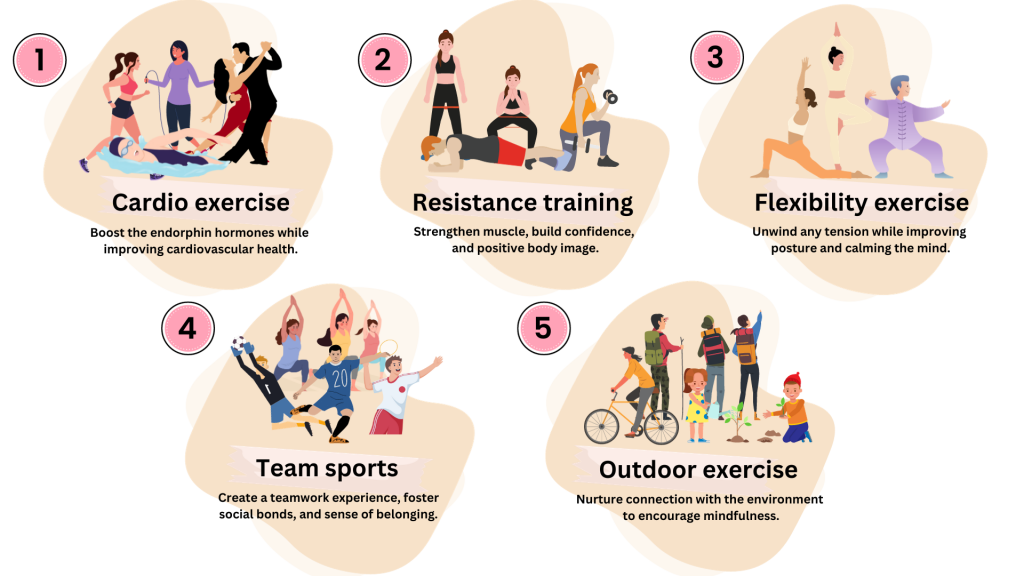 Remember that exercise should be a celebration of your body's potential, not a rigid task you must adhere to. Keeping a balance between busy life schedules and physical activities may be challenging. However, it can tremendously alleviate not just your physical state but also your mental and emotional well-being. Regular exercise triggers the release of positive hormones, providing a twofold advantage for your overall well-being, both physically and mentally. If you have further inquiries on practicing exercises, connect with our Health Coaches by downloading the BookDoc app here.